Favorite Taco Fillings
What's Your Favorite Taco Filling?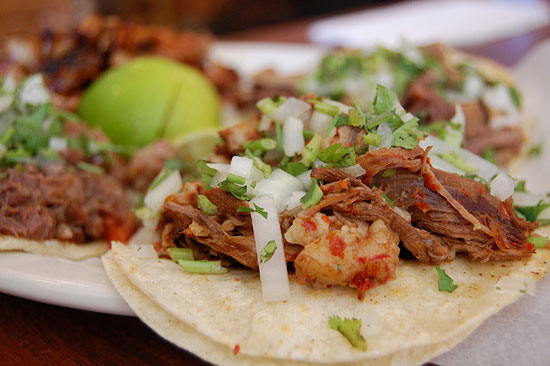 Cinco de Mayo is finally almost here, and we're already drooling over the fiesta we plan to indulge in tomorrow. Here at Yum, we're pretty partial to tacos of all kinds. Hard shell, soft shell, chicken tacos, fish tacos — you name it, we'll happily eat it with a margarita or cerveza! There's something so satisfying about the simple combination of meat, salsa, and tortillas. Whether or not it's your favorite Mexican dish, what do you prefer in your tacos?
Source: Flickr User stu_spivack