Federal Proposal: Nutrition Labeling on Beer Bottles and Cans
Federal Proposal Would Require Nutritional Labeling on Beer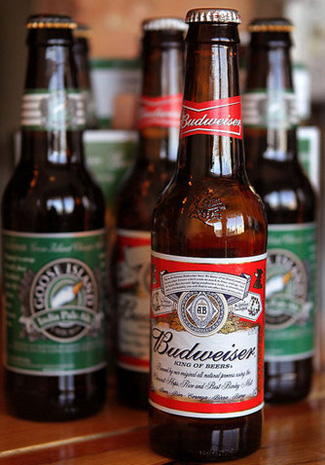 Unless you're drinking, say, MGD 64 Lemonade, chances are, you won't know the nutritional value of beer. But a hotly debated proposal could change that.
The US government's Tax and Trade bureau introduced a federal proposal to provide more "standard-drink" information on beer labels — a piece of legislation that's been stuck in red tape for the last several years. Recently, the issue has reached a boiling point, with everyone from distributors to trade associations taking sides.
Diageo, the world's leading beer, wine & spirits company, made known its support for the proposal. "In the year 2011, it's sort of bizarre that alcohol's the only consumable product sold in the United States that you can't tell what's inside the bottle," said Guy L. Smith, executive vice president at the company.
The legislation would mandate breweries to provide nutritional facts such as calories, carbohydrates, fat, and protein on bottles and cans, as well as alcohol content by volume — a piece of information that's currently optional. Opponents — many of them small craft brewers — maintain nutritional analysis and new labeling equipment would be too costly. Where do you stand on the issue? Do you feel you have a right to know about the calorie and alcohol content of the beer you're drinking?