First Lady Readies Chefs Move to Schools Program
First Lady Prepares to Launch Chefs Move to Schools Program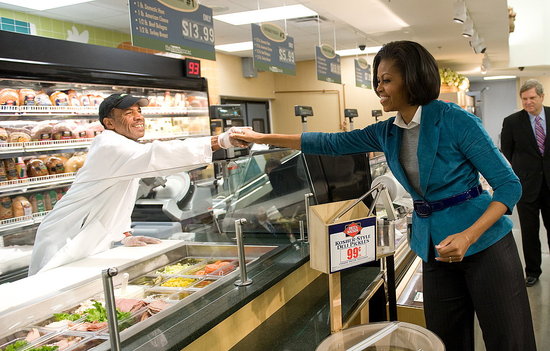 On June 4, at the South Lawn of the White House, Michelle Obama will officially launch the new Chefs Move to Schools Program, a call to action for the nation's chefs to partner with local schools, giving cooking and nutrition advice to educators, parents, and kids.
Chefs Move to Schools is a part of the First Lady's larger Let's Move! campaign to fight childhood obesity. The initiative, which Mrs. Obama and Food Initiative Coordinator Sam Kass announced on May 13, plans to match chefs with nearby schools. Hoping to spread the word, the administration has also employed the help of respected professional organizations such as the IACP and National Restaurant Association.
I was really bowled over by the success of Jamie Oliver's Food Revolution and believe this similar concept has a lot of promise, especially with its grassroots approach. Are you excited about the new program?