Flat Leaf vs. Curly Leaf Parsley
Burning Question: Should I Use Flat Leaf or Curly Leaf Parsley?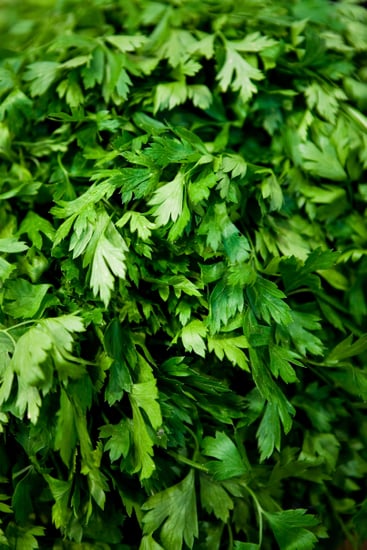 Often times recipes that call for parsley will specify which kind to use, but when they don't, how do you know whether to use flat leaf or curly leaf parsley?
The general consensus among cooks and culinary enthusiasts seems to be that flat leaf (also known as Italian) parsley has more flavor and should be used in recipes that call for parsley. The curly leaf variety is less flavorful and is mostly used as a garnish (or unless the recipe specifically calls for it). In both cases, fresh parsley has a lot more flavor than its dried version and is preferred to use in cooking. When choosing parsley, select bright green, healthy bunches. Rinse your parsley and wrap it in paper towels. Store in a plastic bag in the refrigerator.
What variety of parsley do you prefer to use?