Be Flirty Pink Moscato 2011 Review
Wine of the Day: 2011 Be. Flirty Pink Moscato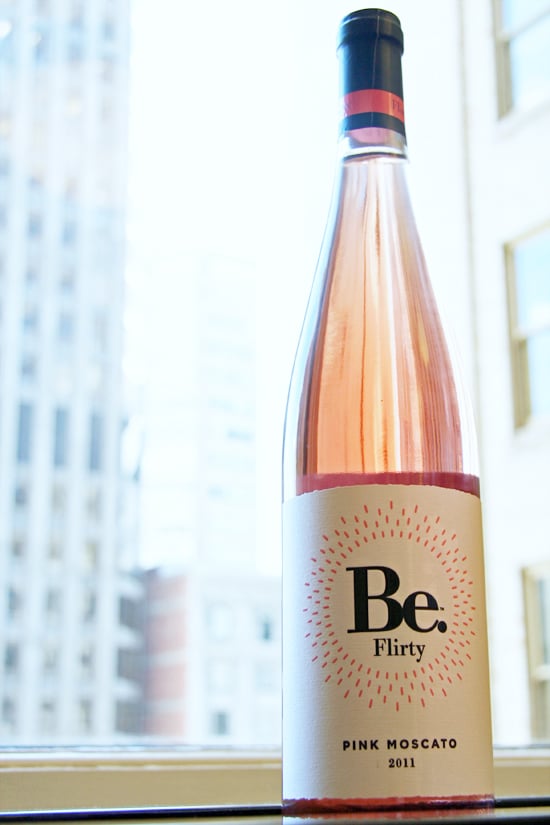 Photo: Anna Monette Roberts
A quick foreword: while my Spotify playlist may be heavily peppered with tracks from Rick Ross, Drake, and Ab-Soul, I'm not always the biggest fan of the varietal of wine they often extol. A well-executed bottle of Moscato can be a revelation of sorts, but much of what's on the market these days is syrupy sweet at best. That being said, I'd argue there's a time and place for a glass of rosy-hued Moscato.
Pink and sweet, with a refreshingly dry finish, we imagine 2011 Be. Flirty Pink Moscato would be an appropriate tipple for your next Bachelor viewing or book club meeting. Judging from the bright and cheery label, lighthearted name, and their female-forward marketing campaign, Be. Winery clearly has a consumer in mind. Moderately inexpensive at $10 a bottle, this wine is perfect for those with a low alcohol tolerance, clocking in at 9.5 percent alcohol.
I'd pair a bottle of this Moscato with juicy gossip, good friends, and extra spicy Thai takeout, as the sweet berry notes are powerful enough to stay true even paired with hearty heat and laughter.
Photo: Nicole Perry