Fondue + You = Skewer . . . Dip . . .Yum
On Friday, I caught a quick glimpse of Nigella Lawson on the Today show. She featured a Fall fruit fondue recipe so delicious looking I had to try it! Seasonal fruit (apples and pears) served with a delectable caramel fondue make for a simple but stunning dessert. This unconventional caramel sauce is quick, easy, and doesn't require sugar chemistry knowledge or a candy thermometer! All of the ingredients are kitchen staples except for the golden syrup. Since I was unable to find this common British product, I substituted a mixture of corn syrup and molasses.
Don't be disappointed if initially the cooked sugar and butter have a grainy consistency. Once the cream is added the caramel's texture will become smooth, rich, and sheeny. To try something new with fondue,
.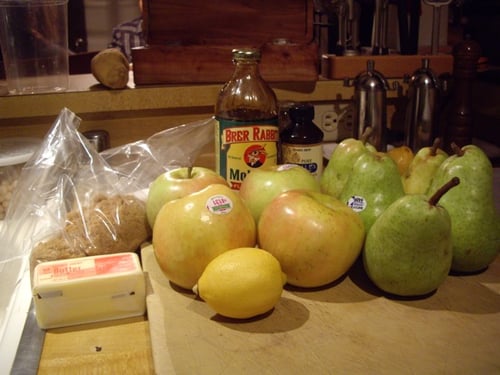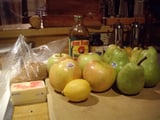 Ingredients
4 1/2 tablespoons light brown sugar
3 tablespoons sugar
1/2 cup corn syrup
1/4 cup molasses
3 tablespoons unsalted butter
3/4 cup heavy cream
Splash vanilla extract
3 apples cut into slices
3 pears cut into slices
1 banana, cut into slices, if desired
1 lemon
Directions
Juice lemon over cut apples to prevent browning.
Melt sugars and butter in a saucepan. Boil for approximately 5 minutes.
Remove from heat. Stir in cream and vanilla.
Place sauce in bowl or fondue set. Serve immediately with freshly cut fruit.
Serves 4.
Information
Category

Other, Desserts