A Food's Color Can Change the Way It Tastes
Would You Eat Gray Cheetos?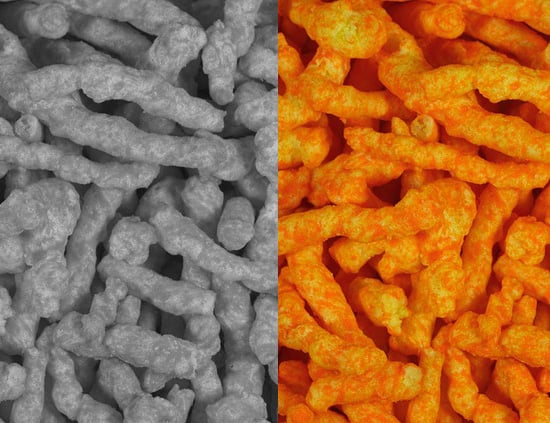 Earlier today I watched an interesting clip on Good Morning America about how a food's color affects perception of taste. In the video, children and adults are given the same flavor of jello and chocolate pudding, but it's been dyed several different colors. Both the tots and grown-ups assume each color is a different flavor.
Most food is artificially colored in some way and at the end of the segment they point out that showing the natural color of certain junk foods, like Cheetos, might get more people to stop eating them. Cheetos are naturally gray and they're given a bright orange artificial color. Would you eat them, and other junk foods, in their natural state? How do you feel about artificially colored foods?