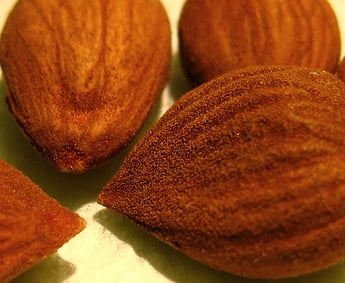 Noyau (pronounced "nwayoh," and spelled noyaux when plural) refers to the kernel inside of a cherry or apricot stone.
To become edible, seed kernels must first be roasted in their pits to destroy toxic levels of prussic acid. Then, they're smashed open with a hammer and used in cooking to add a distinct bitter cherry-almond flavor to dishes.
Noyaux can be employed to enhance ice cream, custard, and amaretti cookies; create the liqueur creme de noyaux; or give almond extract its signature flavor. Have you ever heard of noyaux?
Source: Flickr User king_david_uk