Food Gifts Under $20
5-Star Food Gifts Under $20
We're all about edible gifts this holiday season, but if you don't have the time to make them yourself, there's always the click of a button. Ahead, check out artisanal foodie finds that you can buy right this second. We love that each one is unique in its own right, making the perfect present. And the best part? They all ring in under $20!
Blue Chair Lemon and Pink Grapefruit Marmalade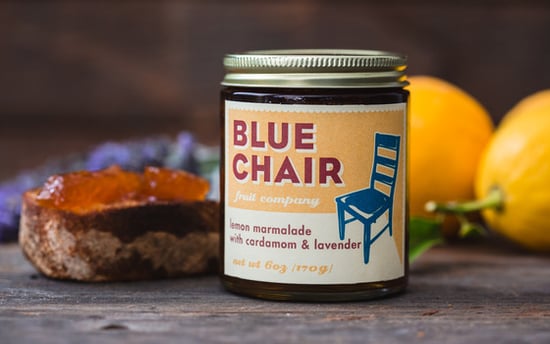 Now this is a marmalade that packs plenty of punch. Blue Chair's lemon and grapefruit flavor ($12) is one of the company's most popular mixtures, and for plenty of reasons. Mixing cut lemon rinds mixed and chunky pieces of grapefruit, the treat makes for one sweet gift.
The Meadow Kauai Guava Smoked Salt
Any gift recipient can easily enhance the flavors of her favorite foods with a sprinkle of sea salt from the artisanal food company The Meadows. And we're betting most have never tried a guava salt ($10-$16) like this one, which gives off an unexpected smoky-sweet flavor.
Just Cook Herbed Coffee Rub
You read that right — this herbed rub ($10) is coffee flavored. She can sprinkle it onto any beef, chicken, or pork before cooking for a unique flavor that pops.
Check out more edible gifts after the jump!
Royal Rose Organic Cocktail Syrups
For the cocktail-lover, these syrups ($11-$13) are sure to be a hit. Made in small batches using only whole ingredients, they come in flavors like lavender-lemon and three chiles that give off a subtle but aromatic kick.
'Ohi'a Lehua Blossom Honey
Give her a welcome taste of Hawaii this Winter with this organic blossom honey ($12). The Lehua blossom is found only in Hawaii, making it a one-of-a-kind spread.
HannahMax Dark Chocolate Chocolate Chip Cookie Chips
Featured in on one of our Must Have boxes, these chocolate cookie chips ($13 for 15) are a dessert lover's dream come true. The crispy treat is perfect for a pick-me-up snack that's light but full of chocolaty flavor.