Food Network's Cooking Channel Reveals New Show Lineup
Food Network's Cooking Channel Reveals New Show Lineup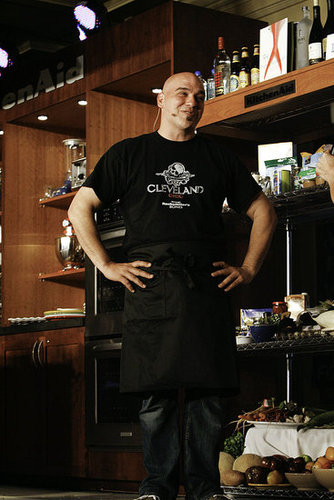 Food Network's gearing up for Summer with more than just a grilling special. On Memorial Day, it will premiere The Cooking Channel. Earlier this year, the new network and successor to Fine Living revealed its lineup would include new titles from Rachael Ray, Bobby Flay, and Emeril, along with little-known talent from abroad. Today, it announced the rest of the shows that'll debut May 31.
The primetime space will include Drink Up!, a cocktail class with Darryl "Dr. Mixologist" Robinson; Foodcrafters, a behind-the-scenes show with Food Network's Aida Mollenkamp; and Foodography, a cultural look back at famous foods with Mo Rocca of CBS Sunday Morning. There'll also be the likes of Cupcake Wars, a (you guessed it!) cupcake challenge, and the tentatively titled Food Trucks, a street food faceoff hosted by Tyler Florence.
During the day, the Cooking Channel will air Indian Food Made Easy and Caribbean Food Made Easy; reruns of Julia Child's Galloping Gourmet; and Cook Like an Iron Chef with Michael Symon. Also coming later this year to Food Network: another Next Food Network Star and The Next Iron Chef 3. While some of the shows don't seem original — Foodcrafters sounds a lot like Road Tasted, and Foodography sure reminds me of The Secret Life Of... — I'm excited about the new cooking programs featuring Indian and Caribbean cuisine. What will you watch?