Food Network Virtual Thanksgiving Feast
Join Us at the Table For a Thanksgiving Feast!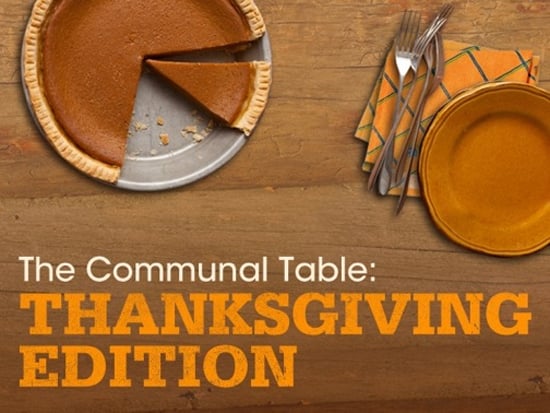 Can't wait for Turkey Day to be here already? Well, then you've lucked out, because this year, Thanksgiving's come early — online, at least. Food Network's brought together some of the country's top food outlets for a virtual holiday feast. From cocktails and appetizers to main dishes and desserts, this meal's got it all — and each recipe is one that you can re-create yourself at home.
November feels like high comfort-food season, so we selected a contemporary take on a squash casserole to gobble down at this year's feast. See what the rest of our friends are bringing to the table when you read more.
Cocktails, appetizers, salads, and breads:
Devour: Maple pecan baked brie
Liquor.com: Spiced Thanksgiving cocktails
Main dishes:
Food Network's FN Dish: Black pepper-pomegranate molasses glazed turkey
Side dishes:
YumSugar: South-meets-West squash casserole
Food Republic: Caramelized onion and prosciutto macaroni and cheese
Healthy Eats: Kid-friendly gluten-free honey-cherry stuffing
Fox News: Sweet potato grits
Desserts:
Food52: Meta Given's pumpkin pie
Food.com: Maple-frosted pumpkin bars
BlogHer: Pumpkin spice caramels
Thanksgiving leftovers:
EatingWell: Turkey and leek shepherd's pie
The Daily Meal: Ultimate leftover Thanksgiving turkey sandwich
Eatocracy: Stuffpuppies
Want to join in on the feast? Check out #pullupachair, and get gobbling!