Food Photography Advice
Food Photography Advice From One of Our Favorite Bloggers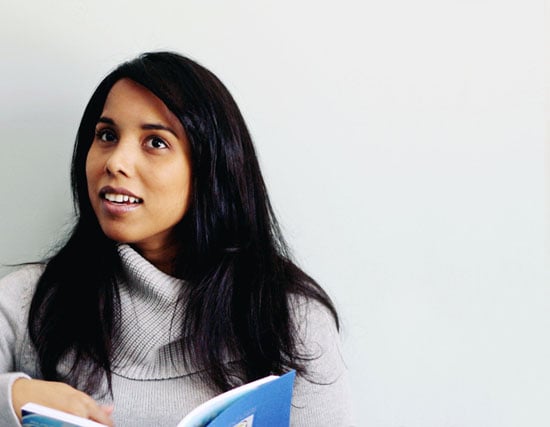 Tara O'Brady runs the beautiful and well-respected blog Seven Spoons. Her work has been nominated for countless awards, and I, for one, am endlessly inspired each time I visit her blog. Tara doesn't have formal training, although she comes from a fine arts background, but her love of the art came from experimenting and telling stories on her own website. Her food photos are straightforward, true, and unfussy, yet completely mouthwatering. We appreciate any opportunity to learn more about food photography and we were thrilled when she agreed to chat with us about her art. Tara provided us with valuable tips and tricks, and we're sharing them with you!
YumSugar: What are your favorite types of food to photograph and why?
Find out Tara's answer and get all of her food photography tips when you keep reading.
Tara O'Brady: Maybe ice cream? It's tricky, but the way it melts, the textures in a scoop, I love all that — plus there's some great colors to be found in the different flavors and garnishes. And anyway, you can't help but smile when you see a great shot of an ice cream cone.
YS: In your opinion, what is the single most important element with regard to food photography?
TO: When I'm taking a photograph for my site (in comparison to when I work for others), I'm taking cues from the day. I'm paying attention to the the light — the sun and shadows — and trying to work with them. My aim is pretty straightforward: capture how the food looked when it was served and make the viewer want to be at my table.
YS: Your photos capture a lot of the romance that comes with preparing and enjoying food. Do you have any tips for capturing this romance on a camera?
TO: I am not a proper food or prop stylist — I have friends in the field and I'm routinely floored by the depth of their talents — I'm simply a cook that takes pictures. So my food is photographed as it is prepared: it's likely shot at the time of day it's to be eaten, at the temperature it should be enjoyed, because we're usually sitting down to our meal about five minutes after I put away my camera. I think the immediacy of that process adds to that romance you speak of; the food is, as it was, in a very real way. There's not a lot of fussing in between the food and the image.
YS: Are there any colors, patterns, or textures you shy away from with regard to styling?
TO: I don't often shoot with a lot of complicated patterns. It's a personal thing, as I mostly work with the linens and tableware we use in our day-to-day. I am drawn to neutrals with nice textures, natural elements like stone and wood. I break out bold color now and again as the mood strikes or the occasion calls for it. The quickest advice I can give in regard to pattern is to try to keep scale and the overall composition in mind.
YS: On the subject of styling, I noticed what looks like an old battered cooking tray as a background in one of your photos (the recent ice cream post). I love how simple, relevant, and creative this is, while a lot of people spend time styling with flowers and all kinds of things. Do you have any tips or preferences when it comes to styling?
TO: Good eye! It was a baking tray. That was a happy accident, but probably a good example of how I approach my photographs. I was assembling all the bits and pieces that went along with the ice cream when I realized it was a lot to carry; grabbing a nearby sheet pan from the drying rack, I used it as a tray. When I saw everything laid out, I saw the patina echoed the look of the ice cream. So the tray stayed in the picture. I like any prettiness to be reasonable in the context of the meal or snack or whatever; as a result, I try not to overthink or add much. It's often a matter of highlighting the beauty that's already there, capturing that one detail that clicks everything into place. That backdrop of a baking sheet was a spontaneous, logical choice that happened to look good.
YS: What advice would you give to aspiring food photographers and home cooks?
TO: I can only talk about the sort of images and food that suit the stories I'm telling. There are folks whose work is vastly different from my own, and yet they are some of my favorites. I can't prescribe one way of doing things as the only way that's right. If everyone simply followed a set formula, then we'd never push creativity forward, whatever the medium.
So, take a lot of photographs and see what sticks. Cook a lot of meals and taste everything as you go. For both, think about what went well and what didn't. Pay attention. Study the basics and get solid with them. Find out what looks good and tastes good to you. Make notes, always, even if only mentally. Take every opportunity to learn from others, then hone your own instincts. Learn to trust them.
And have fun while you're at it.