Food Review: PIzza Hut's New Ultimate Stuffed Crust Pizza
Grading Pizza Hut's Stuffed Crust Pizza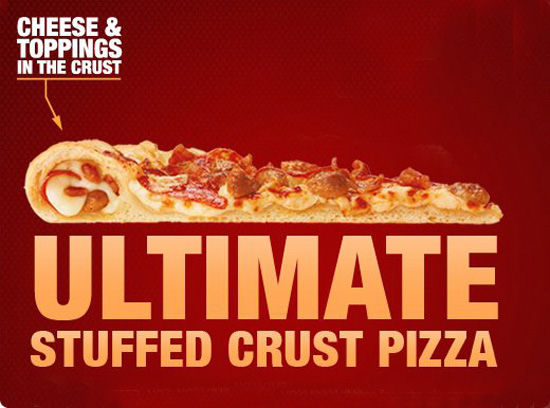 How does Pizza Hut hope to counter an aggressive marketing blitz by top rival Domino's? That's easy: it's beefing up its lineup with a new product, the Ultimate Stuffed Crust Pizza.
Cheese-filled crust is nothing new, but the Hut maintains it's taking pies to a whole new level with cheese- and meat-stuffed edges. For $12.99, customers can get either pepperoni and cheese or pepperoni, Italian sausage, bacon, and cheese baked into the crust of their large pizzas.
But do the additional ingredients really add something to the equation, or does the end product leave something to be desired? Slashfood gave the new menu item a whirl; see what their findings are when you read the full review.