Food Trend: Asian Fast-Casual Restaurants
Trendspotting: Southeast Asian Fast-Casual Restaurants
In the past year, there's been significant growth nationwide in the number of fast-casual eateries, from burger joints to healthier comfort-food fixtures. The latest craze we've noticed hitting this scene? Asian-themed chain restaurants.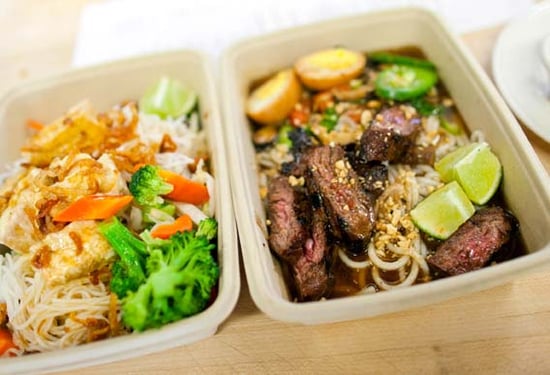 Chipotle could've tackled a number of ethnic eats, so the Mexican chain certainly caught our attention when it unveiled its plan for ShopHouse Southeast Asian Kitchen, "inspired by the traditional shophouses through Thailand, Malaysia, and Vietnam." Then we raised our eyebrows when a former chef at San Francisco's renowned Slanted Door restaurant opened the first of what will be several Bay Area locations of Asian Box, a healthier riff on Asian street food.
Meanwhile, Canada-based Wok Box has been preparing to bring its stir-fry boxes and curry dishes to the western part of the United States this year. And just this week, a former Hooters chef announced his new venture, a minichain of Atlanta-based Latin fusion restaurants bearing the name Taqueria Tsunami.
Regardless of where diners are in the country, it's clear they're on the lookout for the explosive flavor combinations that come from Southeast Asian cuisines. Are you excited at the prospect of more Southeast Asian cuisine in your neck of the woods?
Photo courtesy Sonya Yu for Asian Box