Food Trends | Fall 2013
3 Trends From the New York City Wine & Food Festival
With such a conglomeration of talented chefs and their cutting-edge food, the New York City Wine & Food Festival is a condensed version of the entire New York City food scene, and what is seen and eaten at the festival will likely spread to the rest of America. Take a look at these three trends that we think you should know about.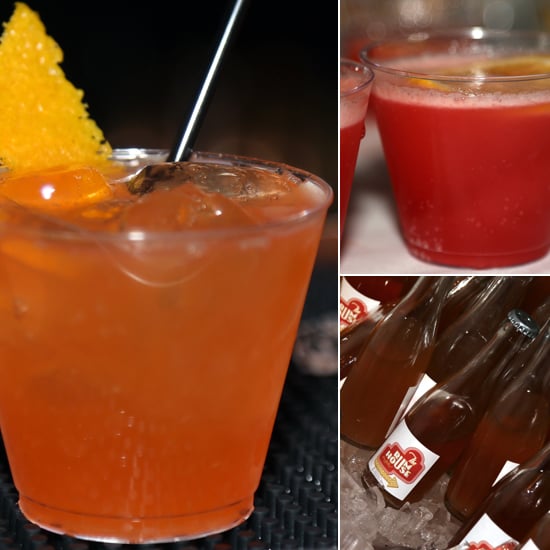 Bitter Cocktails
Bitter cocktails are making a splash on the American bar scene. Campari, Cynar, Aperol, and even grapefruit juice lend a bitter flavor for a slow-sipping cocktail experience. Death & Co. served a bourbon-Campari cocktail called the Bittenbender, and The Rum House bottled up Petit Milan, a rum-Cynar soda. Our favorite was Bagatelle's The Turn Around: although bitter, this cocktail tasted like a creamsicle. The secret ingredients? Orange bitters, orange peel, and Aperol, which is slightly less bitter and milder than Campari. The mild ingredients made The Turn Around a palatable bitter cocktail for beginners.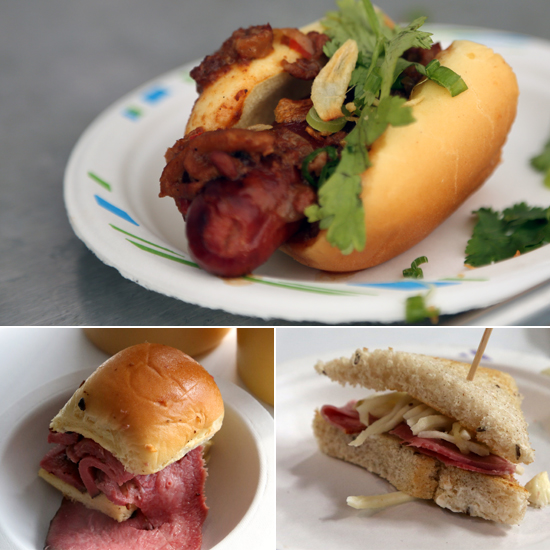 Unusual Beef Cuts
While most of the population isn't likely to purchase tripe (an edible part of the cow's stomach) and beef tongue, chefs know these beef parts are delectable. I was nervous to try them too, but that all changed after tasting The Cannibal hot dogs topped with spicy tripe chili and Alobar's braised beef tongue sandwich. The biggest surprise was Fette Sau's Beef Tongue Pastrami on a potato bun. The flavor of the meat had the iconic smoky pastrami flavor but was a little more tender and moist. With enough sauce and spices, unusual beef cuts should be sought-out menu items.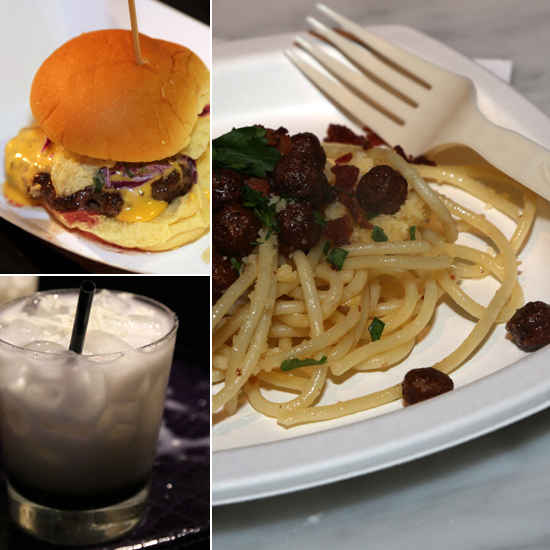 Lowbrow Foods Turned Highbrow
Whether it's to touch on a nostalgic food or for the shock value, chefs are incorporating some crazy and unexpected ingredients into their dishes and cocktails. We saw Cheez Whiz and Velveeta in gourmet burgers like Bobby's Burger Palace Carolina Burger ("crunchified" with a stack of potato chips) and canned coconut milk in the fancy Onyx Patrón cocktail. The best example is Justin Warner's Cocoa Puffs Carbonara. Though it sounds utterly crazy, the crunchy, chocolaty cereal orbs effortlessly work their way into the bacon-y, parmesan-y pasta.