Food Trends: Green Juice
Green Juice: So Hot Right Now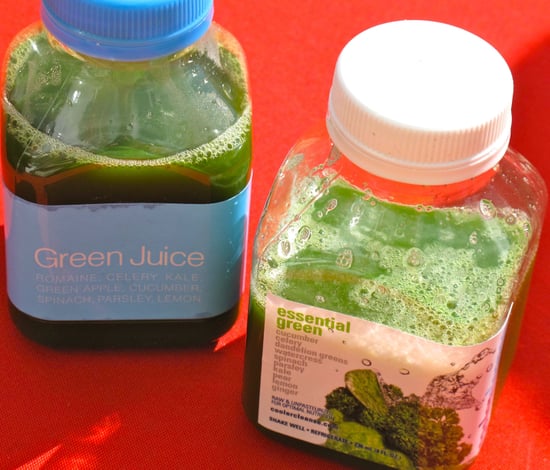 Pork belly, short ribs, and chocolate are all expected to make an appearance at a food festival, but this time I was astounded to find another item added to the regular rotation of palate-pleasing foods: green juice.
These freshly pressed and bottled juices showed up everywhere at the weekend's events, from the grand tasting, where festivalgoers checked out the Blueprint Cleanse booth and the Cooler Cleanse table, to Carts in the Parc, where The Juice Press was passing out free juice samples.
Although the umbrella term "green juice" can refer to any mix of bitter green vegetables, many of these concoctions were a mishmash of kale, parsley, spinach, lemon, cucumber, and celery. And it's not just being targeted to health-conscious diners: the folks at Blueprint told me their cleanse was "targeted toward foodies" with its gourmet lineup of juices, salads, and raw dessert bars.
After days of eating everything but vegetables, I rode the green juice wave like everybody else. Do you think this trend will catch on near you?