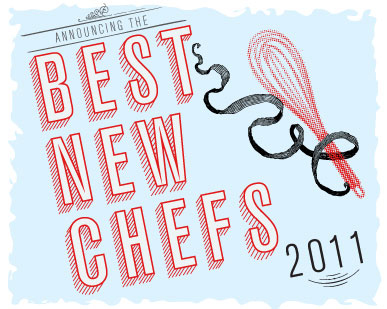 After the James Beards, the next most coveted award in the food industry is the title of Best New Chef. Each year, since 1988, Food & Wine has bestowed the honor on a different crop of young chefs. Among past honorees? Tom Colicchio, Rick Bayless, and Thomas Keller. Over the past couple of days, the magazine's editor in chief, Dana Cowin, tweeted 10 clues to declare the winners.
Tonight there's the formal announcement and blowout bash (which 50 Cent is rumored to be attending) honoring the Best New Chefs in New York City. To find out which lucky chefs made the cut — it's the first time a Top Chef contestant has been recognized! — read more.
I'm excited for Joshua Skenes — I had one of the best meals of 2010 at his restaurant, Saison. Have you dined at any of the Best New Chefs' establishments?