Food & Wine Best New Chefs 2012
Food & Wine Reveals 2012 Best New Chefs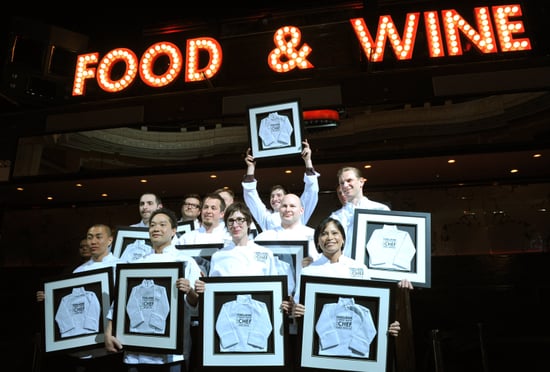 With the recent announcement of the IACP Cookbook Awards and James Beard Awards on the horizon, the cooking world's award season is in full force. Today, Food & Wine magazine unveiled its 2012 class of Best New Chefs, an award it's bestowed upon 10 chefs annually for nearly a quarter of a century. The accolades have been widely regarded as a harbinger of lifelong culinary success; after all, the inaugural 1988 class included Rick Bayless, Daniel Boulud, and Thomas Keller.
Winners include Rich Torrisi and Mario Carbone of New York's restaurant of the moment, Torrisi Italian Specialties. An awards ceremony honoring the chefs takes place tonight in New York City. Find out which other chefs have made the cut when you keep reading.
Blaine Wetzel, Willows Inn, Lummi lsland, WA
Jenn Louis, Lincoln, Portland, OR
Bryant Ng, Spice Table, Los Angeles, CA
Danny Grant, Ria, Chicago, IL
Corey Lee, Benu, San Francisco, CA
Dan Kluger, ABC Kitchen, New York, NY
Todd Gray, Equinox, Washington DC
Cormac Mahoney, Madison Park Conservatory, Seattle, WA
Erik Anderson and Josh Habiger, The Catbird Seat, Nashville, TN
Mario Carbone and Rich Torrisi, Torrisi Italian Specialties, New York, NY
Have you ever been to any of these chefs' restaurants?
Photo: Diane Bondareff/AP Images for FOOD & WINE