Food and Wine Pairing Tips
What Do You Know About Wine Pairings?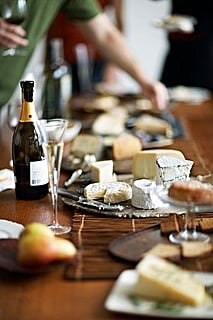 I'll start off by saying that pairing wines with food can be subjective. But over the years we've talked or listened to many culinary experts and sommeliers — from Rick Bayless to Peter Marks.
At tastings, festivals, dinners, and food events, these authorities have shared their knowledge of the art of wine pairings.
Since I trust the know-how they've gleaned over the years, here's a quiz on tips for pairing nibbles with sips. So pour a glass of your favorite Sauvignon Blanc or Cab, and take this wine pairing quiz. When you're done, raise a glass to learning something new!
What Do You Know About Wine Pairings?
T/F: You should always pair red wines with meat and white wines with poultry.