Food and Wine Silent Auction Bidding
Have You Ever Bid on Food or Wine at a Silent Auction?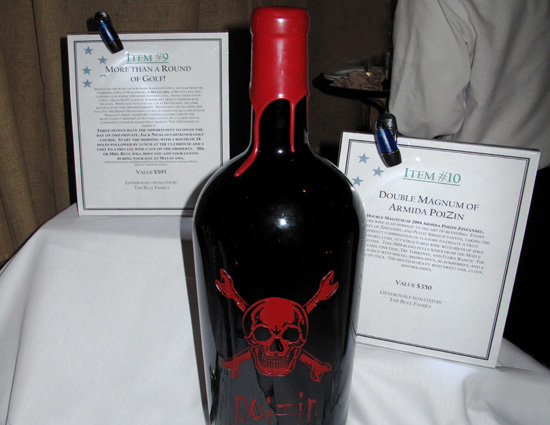 BellaSugar and I recently attended a Bay Area charity event, White Caps and Night Caps, sponsored by The Associates of Saint Francis Memorial Hospital to benefit the organization's burn unit. The event included a silent auction of expensive wine, but in the wake of the San Bruno gas explosion, there were lots of wallets opened and the bidding was high for bottles like this magnum of Armida PoiZin. Have you ever bid on something similar?