Foods That Taste Better When They're Not Well Done
Not Just Pork: 6 Other Foods to Eat Less Than Well Done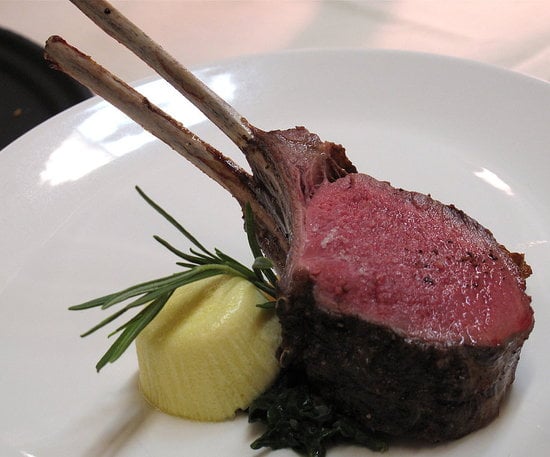 Home cooks, rejoice! The USDA's lowered pork's cooking temperature down from 160ºF to 145ºF. As longtime lovers of pink pork, we're thrilled that the government's espousing the benefits of lesser-done protein. But, in my humble opinion, the swine's not the only thing that tastes better when it's not well done; click through for more.
Tuna. You'll never run into the issue of overly dry tuna if you stick to searing the outside, while keeping the inside a little pink. Just be sure to buy extremely fresh, sushi-grade fish if you plan on the inside being completely rare.
A burger. There's nothing better than a hamburger patty that's so perfectly-cooked that it melts in your mouth. Chalk that up to the right amount of fat (at least 20 percent), as well as the doneness of the beef. Our choice: medium rare. Just be sure the beef's of high quality and has been ground fresh.
Scallops. To those of you who hold disdain for the texture of scallops, here's a news flash: they shouldn't be rubbery! In my experience, the most tender-tasting mollusks are those that have been pulled from heat a minute before they're cooked all the way through, to achieve a tender, translucent quality almost evocative of pâtes de fruits.
Eggs. Whether they're alongside bacon, atop pizzas, or served slow-scrambled, the only rule for the new egg trend is that they be served with the yolk still soft and runny for added creaminess.
Lamb chops. I've found that lamb chops have the liveliest flavor and the most succulence when they're cooked medium to medium rare.
Lobster. Gauging doneness with quick-cooking shellfish can be difficult — and it was Lidia Bastianich who taught me that lobster's always better a little undercooked than overdone. When crustaceans are overcooked, they become tough, not as sweet, and less flavorful.
At what doneness do you like your favorite foods?