Forgo Cheese Along With Meat Once a Week to Save Energy
Meatless Monday? Try Cheese-Free Monday, Too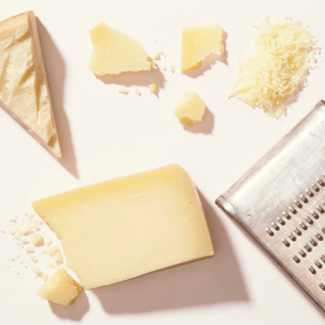 Think you've been doing good by practicing meatless Mondays? Well, one organization thinks you could be doing more by cutting out cheese, too.
Environmental Working Group — the same people who release the annual Dirty Dozen and Clean 15 lists — found that, when it comes to food, cheese has among the highest of greenhouse gas emissions. The recommendation? Along with meat, cut out cheese once weekly. If everyone in the US did the same, it'd be the equivalent of driving 91 billion fewer miles each year.
As a Texan who grew up eating a hefty share of beef, it's somewhat challenging as it is, forgoing any animal protein one day a week. Do you think you could practice meatless Mondays and cut out your favorite cheese, too?