Free Slurpees at 7-Eleven on July 11, 2011
Celebrate the Date With Gratis Slurpees From 7-Eleven Today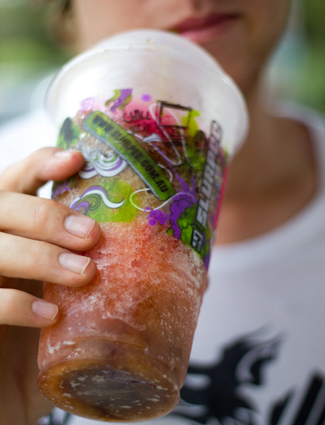 Happy Monday — and happy July 11! To celebrate the passing of this great date (which also happens to be the 83rd birthday of 7-Eleven), treat yourself to a free 7.11-ounce Slurpee today.
Simply stop by your local 7-E anytime before 12 a.m. tonight (or while supplies last), and enjoy your pick of the store's rainbow of flavors, from Berry Blaster to Summertime Lime.
Those of you planning to partake: what's your favorite Slurpee flavor?
Source: Flickr User Noodle93