Freezing Lemon Zest and Juice
How to Get the Most Bang For Your Buck From Citrus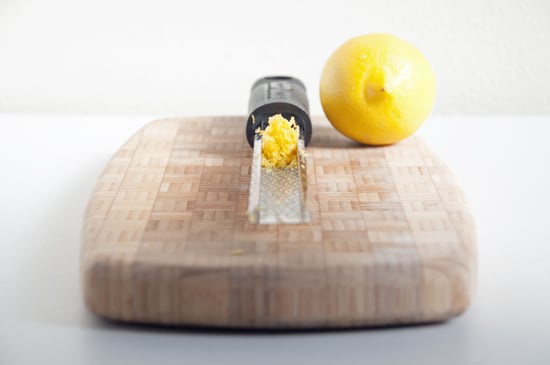 Blessed with a glut of juicy citrus? Rather than only utilizing half of the precious flavor-enhancing parts of the fruit, zest and juice it, and freeze any extra for later. This is particularly worthwhile with varieties like Meyer lemons that are typically only available for a short window in the Winter.
How to freeze citrus zest: Zest the citrus before halving and juicing the fruit, and stockpile any extra in a freezer-safe resealable plastic bag. The zest will darken in color a bit, and mellow ever-so-slightly in flavor, but it can be substituted 1:1 for fresh. When it comes time to utilize the frozen zest, remove the amount you'll be using for the recipe, let it thaw (or add it directly the recipe), and stash the rest in the freezer for later. If you're a stickler for precision, portion out the zest before freezing — 1 teaspoon is a good place to start — and wrap each teaspoon of zest in bundles of plastic wrap and stow these in a heavy-duty resealable plastic bag. After bagging the zest, write on the bag with a permanent marker the type of zest and portion size (if preportioning) for easy reference.
Learn the best way to freeze citrus juice.
How to freeze citrus juice: For the easiest way to portion out extra citrus juice, freeze it in the wells of an ice cube tray, then transfer the cubes to a heavy-duty resealable plastic bag once frozen solid. Just keep in mind that the size varies from ice cube tray to tray, so either measure out the desired volume of juice before pouring it into the tray — you can do this once and then eyeball the rest to improve efficiency. Alternatively, find out the volume of your tray before filling with juice by filling a cube with water and then measuring that. After transferring the cubes to a resealable bag, write on the bag with a permanent marker the type of juice and portion size for easy reference. Previously frozen citrus juice, when thawed, can also be used 1:1 in recipes.
Have you ever tried this trick?