French Caramel Apple Tart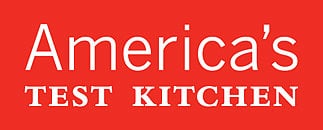 We've got a partnership with the recipe-, equipment-, and product-testing gurus at America's Test Kitchen. They'll be sharing some of their time-tested recipes and technical expertise with us weekly. This week, they're spotlighting an apple tart from their latest cookbook release, The Six-Ingredient Solution, that fittingly only calls for six ingredients — including one that just might surprise you!
Why This Recipe Works
For an impressive yet effortless French apple tart, we started with two supermarket staples: store-bought pie dough and jarred caramel sauce. The pie dough gave us a light, flaky tart shell, while the caramel sauce provided a sweet, glazy coating for our apple slices. For complexity, we added a bit of vanilla, plus a rather unexpected ingredient: garam masala. Microwaving the apples drove off moisture that would have made the bottom of the crust soggy. Glazing our baked tart with more caramel gave it an elegant shine, and vanilla ice cream made the perfect garnish.
Ingredient Spotlight
Garam masala comes in many variations but consistently includes black pepper, cinnamon, coriander, cardamom, and dried chiles; it may also have cumin, cloves, fennel, mace, or nutmeg. It's commonly used in curries and stews, but we found it also added warm spice notes and complexity to our French Caramel Apple Tart. Our favorite brand is McCormick Gourmet Collection Garam Masala, which tasters praised for its "mellow," "well- balanced" aroma.
Keep reading to see the recipe.
More stories from America's Test Kitchen:
All-Star Quick Tips: Baking Edition
How to Make Frozen Pizza Rolls
Our Favorite Skewers
Cook's Country Fair: Antique Kitchen Tools Expo
French Caramel Apple Tart
Notes
Any brand of jarred caramel sauce will work fine here. To make ahead: baked and cooled tart can be held at room temperature for up to eight hours before serving.
Ingredients
1 (9-inch) round store-bought pie dough
2 pounds Granny Smith apples
3/4 cup caramel sauce
1 teaspoon vanilla extract
1/2 teaspoon garam masala
4 cups (2 pints) vanilla ice cream
Directions
Adjust oven rack to middle position and heat oven to 375ºF. Press dough into 9-inch tart pan with removable bottom; push dough down pan sides to rest 1/4-inch below rim. Place tart pan on baking sheet and bake until pale golden and just set, 15 to 20 minutes; let cool.
Peel and core apples, cut in half, and slice 1/4 inch thick. Toss with pinch of salt in bowl, cover, and microwave at 50 percent power, stirring occasionally, until beginning to soften,10 to 12 minutes; drain juice.
Starting at edge and working toward center, shingle apples in overlapping rows over tart shell bottom. (Be sure to use any very soft or broken apples in bottom layer.) Repeat with remaining apples in second layer on top of first layer. Microwave 1/2 cup caramel sauce, vanilla, and garam masala together in bowl until melted, about 20 seconds; pour evenly over apples. Bake until filling is bubbling at edges and topping is golden, about 35 minutes; let cool 30 minutes.
Melt 1 tablespoon caramel sauce in microwave, about 10 seconds, then brush over tart; let cool. To serve, remove outer metal ring of tart pan, slide thin metal spatula between tart and pan bottom, and carefully slide tart onto serving platter. Serve with remaining caramel sauce and ice cream.
Information
Category

Desserts, Pies/Tarts

Cuisine

French

Yield

Serves 6