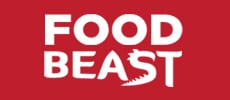 Our partner Foodbeast [1] shares breaking food news, trendsetting recipes, and more with us. Today, Elie Ayrouth and his team did us a solid by trying all the latest, craziest fried fair food [2] in Orange County, CA.
Steeped in thick batter, then mercilessly deep-fried, so is the world of inglorious fair food. Naturally, when we got word that our local fair was serving deep-fried Doritos, deep-fried pecan pie-on-a-stick, and some kind of deep-fried Jack Daniel's sorcery — we had to get in on it.
Deep Fried Cookie Dough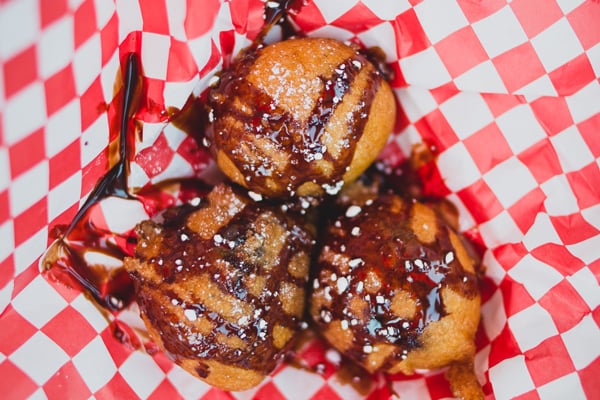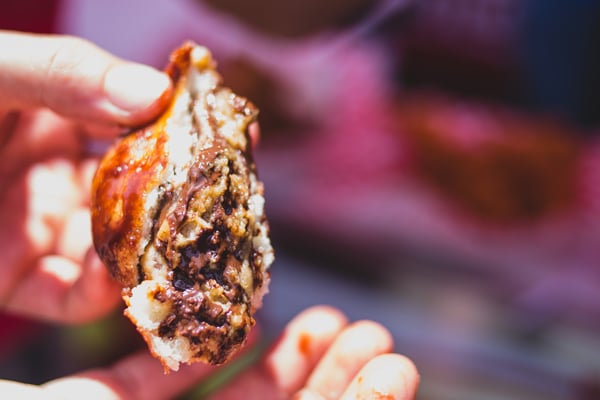 What: Amazing. My favorite dessert of the fair — a crispy edge to warm, gooey cookie dough? So. Damn. Good.
Where you'll find it: Chicken Charlie's [3]
Cost: $7.75
Deep Fried Pecan Pie on a Stick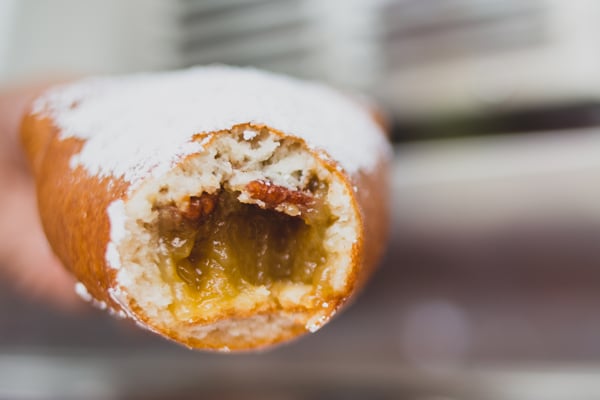 What: An entire slice of pecan pie, deep fried, and delivered on a stick.
Where you'll find it: Fried Sweets
Cost: $8
Giant Pop Rocks Doughnut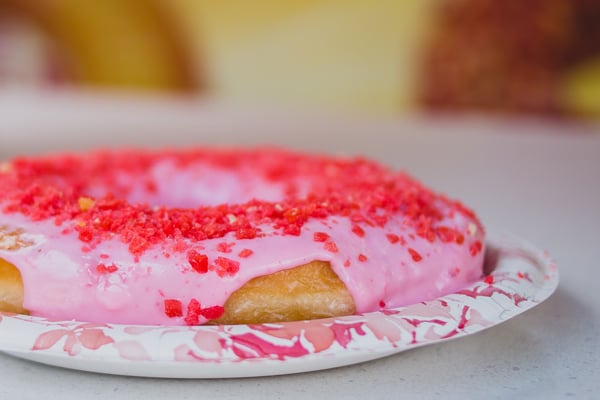 What: A humongous, pancake-sized warm fluffy doughnut with a warm pink icing and topped with cherry Pop Rocks. The doughnut is what makes this thing incredible. The dough is perfect; the warm fry keeps it edible for awhile; and it's a messy delight for everyone involved.
Where you'll find it: Texas Doughnuts
Cost: $8.75
Deep Fried Pineapples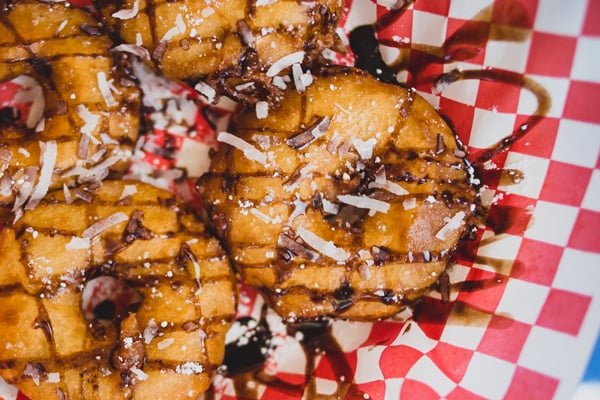 What: If you like pineapples, these things are moist with a light crunch, in a good, good way. The chocolate and coconut is a perfect touch.
Where you'll find it: Pineapple Express (also a Chicken Charlie's booth)
Cost: $6.75
Deep Fried Jack Daniel's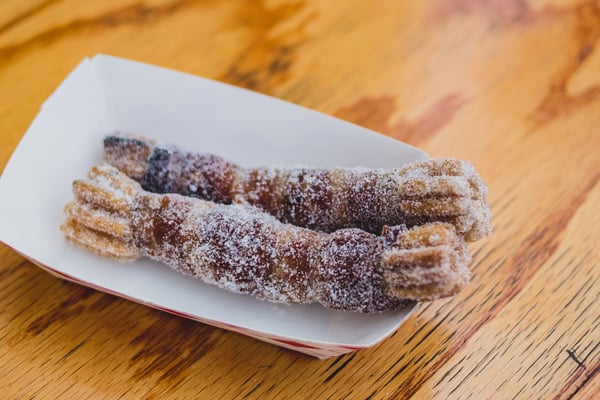 What: A bit misleading of a name, but it's a Jack Daniel's-infused churro, wrapped in bacon. It comes with a side of whipped cream and maple syrup, but I highly recommend trying the entire dish sans any of the fancy toppings and letting the Jack Daniel's shine through. The flavors are fantastic — essentially breakfast in your mouth.
Where you'll find it: Bacon-A-Fair
Cost: $6.50
More Fried Goodness (Including Fried Doritos)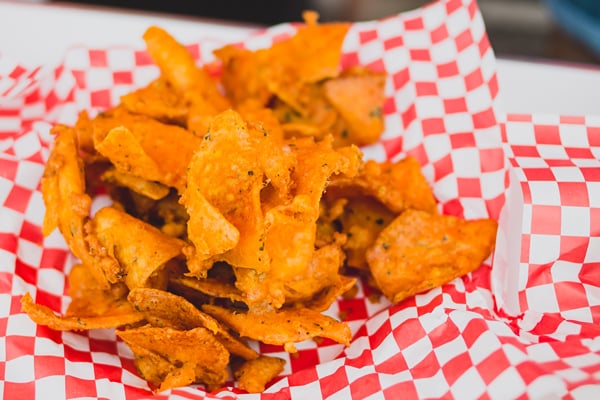 Head on over to Foodbeast to see the complete list of crazy fried fair food [4] and watch their behind-the-scenes video. It's kind of gross but mostly hilarious. Take a precautionary Pepcid AC.
More stories from Foodbeast:
17 Restaurant Workers Reveal Their Personal Food Hacks and Tips [5]
23 People on the "Fattest Thing" They've Ever Done [6]
14 Insanely Simple Ways to Upgrade Your Instant Ramen [7]
Aerosol Spray Cake Batter Is Like Miracle Cheez Whiz [8]