Frito-Lay Squashes SunChips Compostable Bags
SunChips Disposes of Compostable Bag Concept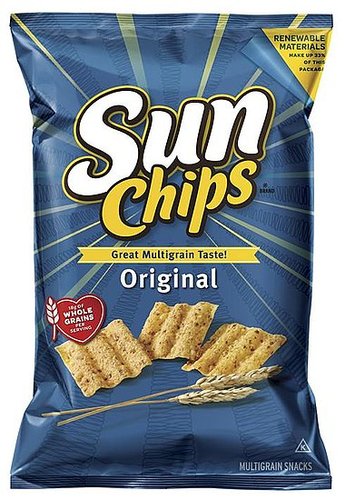 In an era when eco reigns supreme, Frito-Lay plans to cut back on what may be its most famous green effort — the SunChips 100 percent compostable bag.
A year and a half ago, the chip brand made noise when, rather than using conventional, landfill-bound, petroleum-based plastic bags, it switched to a bag made of biodegradable polymers that decompose within 12-16 weeks. But effective immediately, Frito-Lay will switch five out of six SunChips flavors back to the original bag.
The reason? Backlash over the bag's loud noise, especially from secret snackers. Although Frito-Lay is trying to develop a quieter, next-generation chip bag, for now, the only eco-friendly flavor will be the Original variety.
Are you as disappointed as I am over the fact that consumers can't get past a little noise?