Frozen Margarita Recipe
No Sugar Needed For a Flavorful Frozen Margarita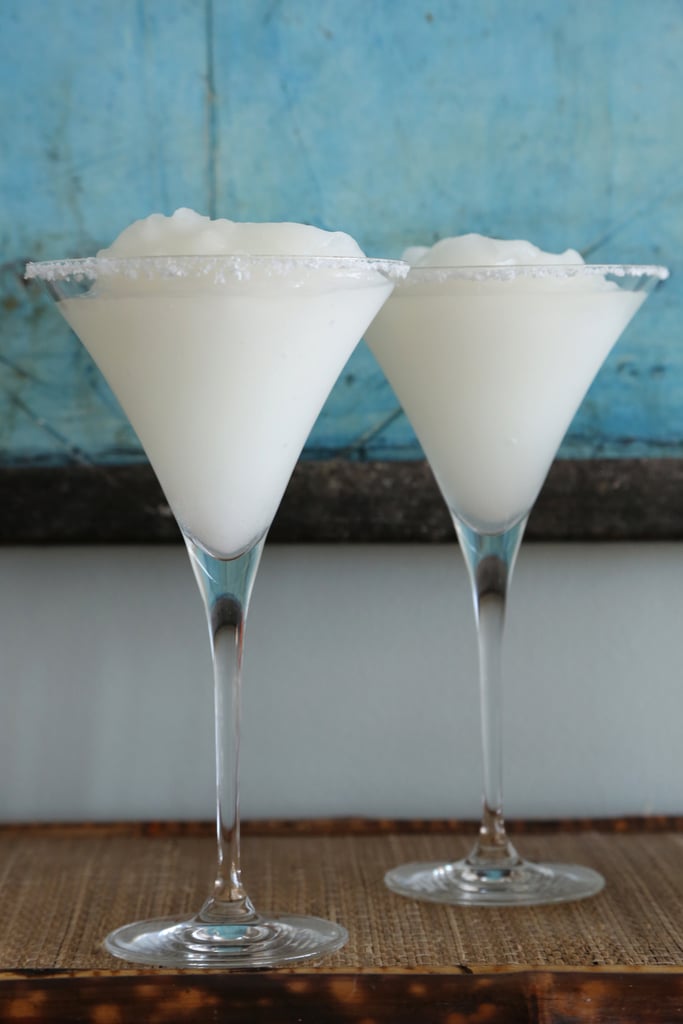 In Texas, just about every restaurant offers three different ways of serving a margarita: straight up, on the rocks, or frozen. I took this for granted, as when I moved to California, I sadly discovered that most Mexican joints don't offer the slushy form (with a few exceptions — thank heavens for the frozen margarita machine at Tacolicious!). Luckily, I am the proud owner of a blender, so when I'm making Mexican food at home, you better believe I'm pairing it with a frozen margarita.
There's no sugary syrup involved in my recipe, only orange liqueur, lime juice, and blanco tequila. And if you're worried it won't be sweet enough, don't be! This is a smooth, very drinkable cocktail. This recipe will make you feel the effects fast, so even if you think it tastes "weak" after a few sips, remember: that's just because your taste buds may be a bit frozen!
Keep reading for the recipe.
Frozen Margarita
From POPSUGAR Food
Ingredients
Kosher salt
2 ounces lime juice, plus more for rim of cup
2 ounces Cointreau
4 ounces blanco tequila, plus more if needed
2 cups ice
Directions
Place salt in a plastic bowl, wide enough to fit the rims of the margarita glasses. Rub each rim of the margarita glasses with a lime wedge or with lime juice. Then dip each glass into the bowl of salt to coat the rims. Set glasses aside.
In a blender, combine Cointreau, 2 ounces lime juice, tequila, and ice, and blend on high until ice is thoroughly crushed. Taste tequila, and doctor to your liking (more tequila might be necessary). Divide between two glasses and serve immediately.
Makes 2 cocktails.
Information
Category

Drinks, Cocktails

Cuisine

Mexican