Full Bar vs. Beer and Wine at a Wedding
Let's Dish: How Would You Serve Drinks at Your Wedding?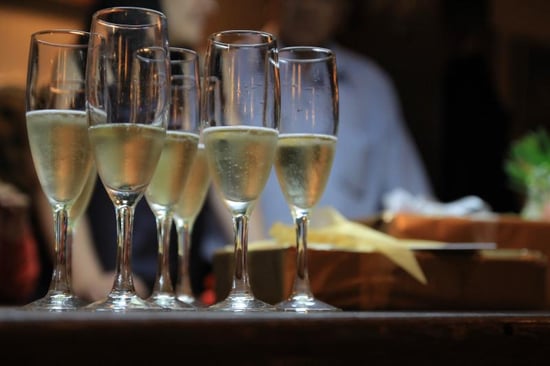 Weddings are known for a few things: photos, tears, smiles, dancing, and lots of booze. I've been to my fair share of weddings with a full bar, but many people opt to serve just beer and wine. Both have their benefits and drawbacks (as well as significantly different price points). There's also the option to serve a signature cocktail for the evening, which can be a fun, creative part of a wedding. So we want to know what you think. How did you serve drinks at your wedding? If you haven't tied the knot yet, do you have a preference at weddings?
Source: Flickr User Asiatic League