Funny Thanksgiving Food
6 Thanksgiving Dishes Gone Crazy
You've definitely heard about the Cronut. If you're a breakfast and burger lover, you might've tried the Mc10:35. And if you follow food trends, you've even seen what it's like when the Umami Burger and the Cronut have a baby. But none of those things can even begin to hold a candle to these six stunning Thanksgiving food mashups.
Chow's Turducken Cheese Ball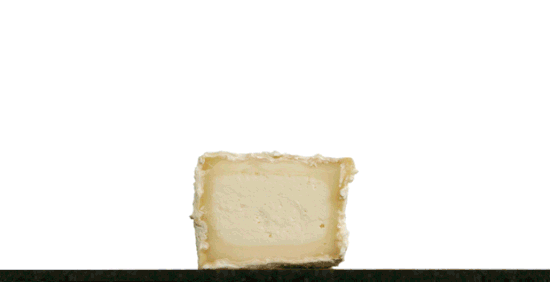 The most creative cheese ball we've ever seen comes from Chow and has 12 layers, including Emmentaler cheese and Spanish chorizo. Testers went through over six pounds of cream cheese and 10 pounds of other cheeses just to get it right, eating all the failures along the way. Re-create it yourself, if you dare.
The Food Lab's Latke-Crusted Turkey Stuffing Fritters With Liquid Cranberry Core and Turkey Schmaltz Gravy
Hush puppies? Pffft. Arancini, schmarancini — these are the fried balls of goodness you need this Thanksgiving. Created by The Food Lab's J. Kenji López-Alt, these fritters are made with homemade turkey and sausage stuffing that's been filled with a liquid cranberry center and breaded on the outside with a crisp potato latke crust. Did you hear that noise? That was the sound of your brain exploding.
Four more jaw-dropping Thanksgiving mashups, after the break.
Food52's Thanksgivukkah Double Down
To celebrate the holiday that won't return for another 77,798 years, editors at Food52 took the classic Thanksgiving sandwich to new heights. Inspired by KFC's legendary Double Down, they sandwiched cranberry applesauce and shaved brussels sprouts between two Food52. And that sauce? It's a warm schmaltz-cider vinegar dressing.
Serious Eats's Sir Plumple
We're not sure if we need a turkey this Thanksgiving as long as we're having what Serious Eats is having. That'd be the Sir Plumple: a chicken pot pie baked into turkey-duck meatloaf, sitting on top of green bean casserole pie baked into sage-sausage stuffing, sitting on top of sweet potato pie baked into jalapeño cornbread, iced with mashed potato frosting, fried garlic sprinkles, and cranberry sauce on top. It beats even the craziest of turduckens.
Zucker Bakery's Thanksgivukkah Doughnuts
To celebrate the overlap of Hanukkah and Thanksgiving, Zucker Bakery, a Manhattan bakery that specializes in Jewish desserts, is frying spiced pumpkin doughnuts with turkey and gravy filling. Vegetarians, don't despair: there's a doughnut with cranberry sauce filling just for you.
Food52's Clananafouti Swamp Monkey
The Clananafouti Swamp Monkey, which clearly wins the award for craziest Thanksgiving food mashup name, will either send you to dessert nirvana or diabetic shock (or both). Inspired by the cherpumple — a cherry pie, pumpkin pie, and apple pie all baked together into a sort of franken-cake — this version contains a cherry clafouti wrapped in crepes, a raspberry pie baked in yellow cake, and banana cream pie, all stacked on top of one another, then topped with ginger-flavored monkey bread.
Tell us: which of these Thanksgiving dishes is the craziest?
Cover