Garlic Soy Shrimp Recipe
Celebrate Chinese New Year With Garlic-Soy Shrimp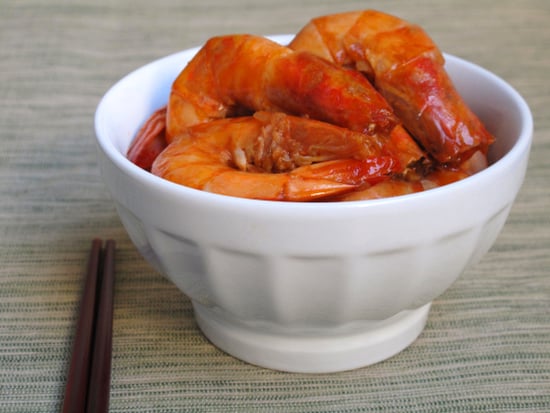 While much of the festivities are celebrated with friends, the eve of the Lunar New Year always involves a dinner at home with family. We enjoy a range of dishes — everything from goat to shrimp — that come from both the land and the sea. Every holiday, my mother makes this dish, which only takes a few minutes to prepare. Served with their shells still on, the shrimp are coated in a quick fragrant sauce.
My overachieving mother can peel an entire shrimp in her mouth, but if you aren't quite so adept, you can peel the shrimp in a few simple steps. To enjoy this dish, keep reading.
Garlic-Soy Shrimp
From Susannah Chen, PopSugar Food
Notes
Look for firm, shiny shrimp with the heads and veins still intact at a Chinese supermarket. When deveining shrimp, if the shrimp is fresh, the whole vein will come out in one piece.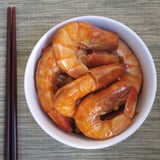 Ingredients
1 lb medium shrimp, heads still intact
1 large clove garlic, minced
1 tablespoon soy sauce
1/4 teaspoon sugar
1-1/2 tablespoons canola or vegetable oil
Steamed rice, for serving
Directions
Prep the shrimp: Cut 1/4-inch to 1/2-inch off the head of the shrimp to remove the "whiskers." Using a knife, cut off the inside legs. Using the last tine on a fork, poke a hole into the midsection of the shrimp and lift up to devein the shrimp. Pat the shrimp to dry.
Make the sauce: Combine minced garlic, soy sauce, and sugar in a large bowl.
Heat oil over medium-high heat in a pot. Add shrimp and cook, stirring frequently, until color is orange-pink throughout.
Combine shrimp and all of its juices into the soy sauce mixture; stir with chopsticks to combine. Serve over rice.
Serves 4.
Information
Category

Main Dishes, Shellfish

Cuisine

Chinese