Georges Duboeuf Beajolais-Villages Wine Review
Wine of the Day: 2011 Georges Duboeuf Beaujolais-Villages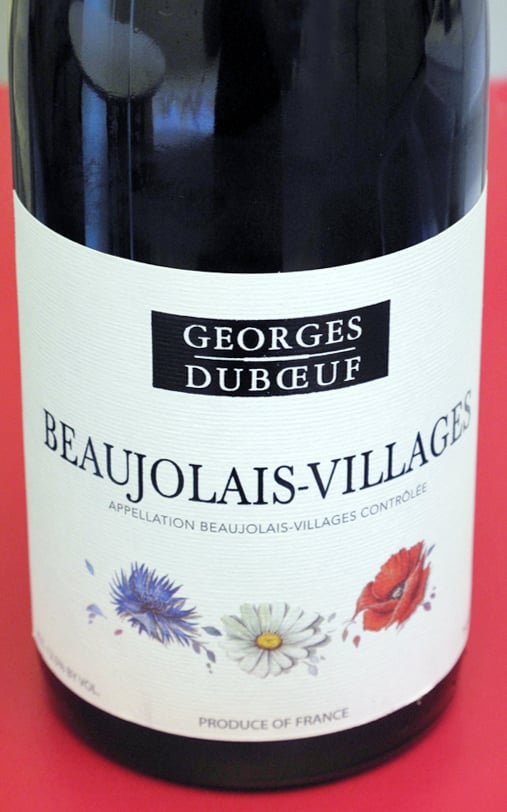 Beaujolais Nouveau — that fruity red juice that shows up on shelves the third Thursday every November — doesn't get a lot of respect in the wine world, as it's aged little more than a month after harvest. Yet it's still pretty hotly anticipated, and sadly, in America, the real Beaujolais is not. It's my hope that one day very soon, this will change, because the French region of Beaujolais does a wonderful job of producing Gamay, a light-bodied red wine varietal that's got a fruit-forward punch.
Those who are intent on getting to know Beaujolais should explore various wines from the region's 10 different 10 crus (areas), all of which have been known to produce serious, ageworthy wines. But if you're looking for something that's lighthearted with a Summer-spirited personality, then reach for Beaujolais-Villages, a wine that falls between the more serious crus and the less-than-mature Nouveau variety.
Beaujolais-Villages is usually released the following March after a harvest; it's usually not aged in oak, and released rather quickly (well under a year). The Georges Dubouef ($10), with its nose of raspberry and plum, is the epitome of such a wine: it has less weight and body than most reds, which means it's perfect for foods like Summer cheeses, pasta salads, and chicken salads. I'm looking forward to enjoying it on my next picnic. Have you ever had Beaujolais-Villages?