In Germany, Bread Vending Machines Are Replacing Bakers
Vending Machines Could Be the Bakers of the Future
Could bread baked from scratch soon become an antiquated craft? In Germany, bakers fear it already has. Supermarket Aldi Süd has over 600 backofens, or bread "baking ovens," vending machines that boast the slogan "fresh out of the oven — direct into the bag."
According to The Wall Street Journal, the German grocery chain plans to roll them out in all of its 1,780 outlets. The machines boast speed and efficiency, dispensing warm bread by heating already-shaped, partially baked dough in seconds for less than it costs to buy a pack of gum.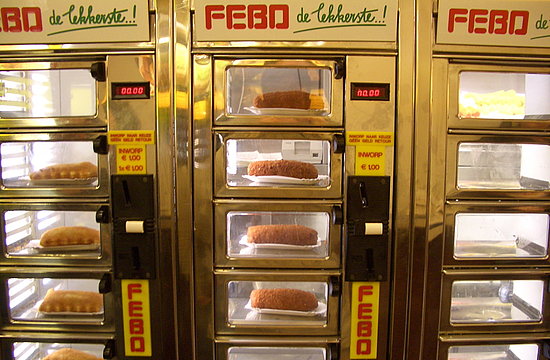 But in Germany, where the average citizen consumes 192 pounds of bread a year and bakers train for a minimum of three years, bakers are up in arms. The German Bakers' Confederation is seeking legal recourse, accusing Aldi Süd of deceptive advertising.
It will be interesting to see if Aldi expands its concept to North America, although I'm not sure the automat has staying power in the US. Still, there's no denying the convenience and affordability factor. Do you think bread vending machines could take off stateside?
Source: Flickr User David Boyle