Get to Know Lady Apples
In Season: Lady Apples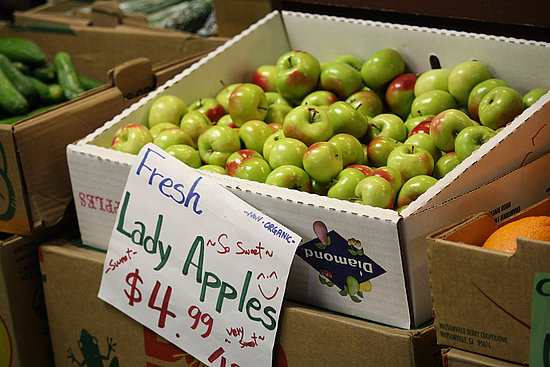 At first I wondered why a recipe like the Sinister Cider cocktail would call specifically for Lady Apples, but I found out the answer as soon as I got to the grocery store: it was the only apple available! Lady apples are hard to recognize: they're diminutive, two-inch-wide pomaceous fruits with reddish-green skin and a sturdy flesh.
The lady apple — also known as a wax apple or api in France — is one of the fruit's oldest-known varieties, reportedly dating back to the first century. It was grown throughout Europe (and said to be a favorite of French royalty), later making its way to North America. These apples (which are unrelated and not to be confused with Pink Lady apples) ripen from October to early the following year; when selecting, pick fruits free of bruises with sturdy stems. To see how to make the most of them, read more.
What would you do with a bushel of lady apples?
Source: Flickr User Danielle Scott