Giada De Laurentiis Interview in Redbook
Giada De Laurentiis Says Treat Men Like Kings or Else — Agree?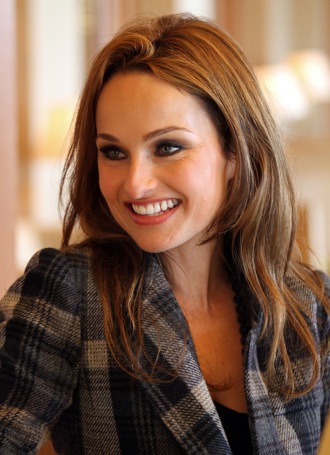 When it comes to traditional gender roles, celeb chef Giada De Laurentiis has the cooking part down. Giada, who's been with her husband since 1989, recently opened up about her marriage, telling Redbook magazine that she enjoys playing the role of doting wife and mother, and that in fact, it's crucial to a long-lasting relationship. Explaining that she tries to be the "young girl he met 20 years ago," she says:
"All men want to be treated like kings in a relationship, and I think if women don't indulge that sometimes, their men are likely to stray and look for someone who can give that to them."
It sounds to me like Giada subscribes to the same school as Millionaire Matchmaker Patti Stanger, which suggests that letting "men be men" is the secret to a healthy relationship. And when it comes to fidelity, she also seems to think the cheated-on spouse shares some culpability if she doesn't give her husband enough attention. The sentiment is definitely a throwback, but Giada has the long relationship that implies it's working for her. What do you make of her thoughts?