Giant Zucchetta Squash Picture
What Would You Make With a Giant Zucchetta Squash?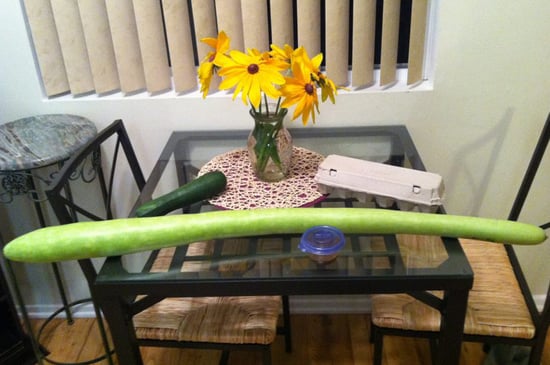 YumSugar pal and longtime PopSugarTV makeup artist Desirae Cherman came to me with a recent dilemma: she'd just paid a visit to Jillian Dempsey's home farm and walked away with an enormous, multi-foot-long zucchetta rampicante, and had no idea how to make the best use of zucchini-like squash.
As much as I love zucchini carpaccio and fried zucchini, there's only so much of that you can make and eat in one day. I suggested she use the oversized squash to make a hefty batch of zucchini quick bread to eat right away, give away to friends, and freeze for breakfast later.
Readers: have you ever been in a similar situation? What would you make with this giant zucchetta?