Ginger Simple Syrup
Make Your Own Ginger Simple Syrup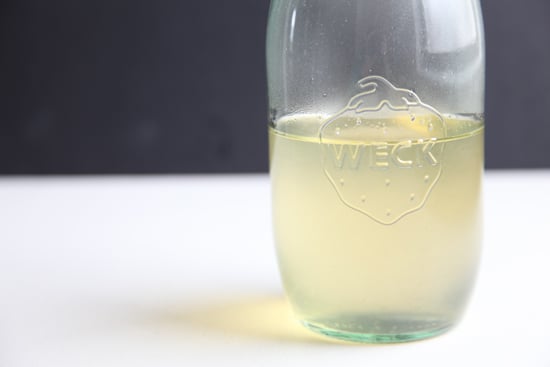 I'm a bit of a cocktail fanatic, which means that I place almost as much weight on the strength of a restaurant's bar list as its menu when making dining-out decisions. That said, the fancy creations I crave often come with an equally precious price point, so I'm always looking for a way to replicate my favorite boozy treats at home. For this reason, I prefer keeping the basic accoutrements on hand for concocting a simple cocktail when a craving hits.
I turn to simple syrups to flavor and sweeten cocktails, and when I'm looking for a particularly punchy ginger kick, I often pull out a bottle of my homemade ginger simple syrup. And while ginger simple syrup's most obvious application is in the cocktails I crave, I've managed to find a whole host of secondary uses.
Keep reading to see what they are — and get the ginger simple syrup recipe.
I adore ginger syrup . . .
Drizzled atop pancakes and waffles, in lieu of maple syrup.
Used as a sweetener and flavor enhancer in popsicles and granitas.
Stirred into my morning oatmeal.
What's your favorite ginger cocktail?
Ingredients
1/4 pound ginger, peeled and thinly sliced (about 3/4 cup)
1 cup sugar
1 cup water
Directions
Bring ginger, sugar, and water to a simmer in a small heavy saucepan over medium-low heat, stirring until sugar has dissolved, then gently simmer, uncovered, 30 minutes.
Strain through a sieve and reserve ginger to make candied ginger, then cool to room temperature.
Information
Category

Other, Condiments/Sauces

Cuisine

North American

Yield

Makes about 1 1/2 cups