Ginger Vodka Cocktail Recipe
Happy Hour: Bay Area Blast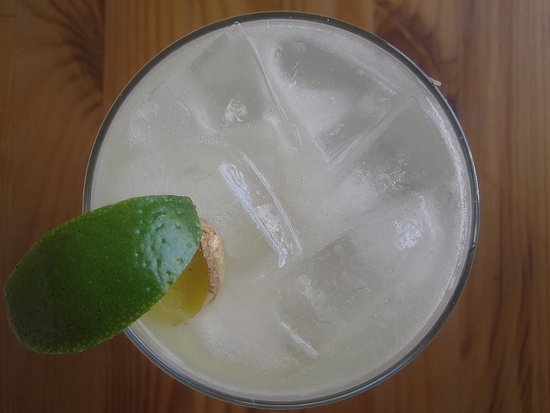 Recently Skyy vodka came out with a new addition to its infusion line, the brand's wide collection of flavored vodkas. With flavors like passion fruit and grape, it's no surprise that the latest Skyy infusion is ginger. I'm a huge fan of Canton's ginger liquor so I was excited to get my hands on a bottle of Skyy's variation. It's made with all natural ginger flavors and tastes slightly sweet with a hint of spice on the finish.
I decided to try it in a simple yet refreshing drink created for the vodka company's initiatives to promote Dining Out for Life, a fundraiser created by ActionAIDS. The easy concoction is a combination of vodka, 7UP, and fresh lime juice. 7UP isn't an ingredient I use often in cocktail making, but I was surprised at how well it works with the ginger vodka. It's smooth, easy to drink, and just the sort of thing you want to order when out dancing on a Saturday night. Get the quick recipe and read more.
Ingredients
2 oz. Skyy Infusions Ginger
1 oz. fresh lime juice
4 oz. 7UP
fresh slice of ginger or lime wedge, optional for garnish
Directions
In a cocktail shaker filled with ice, combine the vodka and lime juice. Shake vigorously.
Strain into a glass filled with ice and top with the 7UP. Garnish with a fresh slice of ginger or lime wedge, if desired.
Makes 1 drink.
Information
Category

Drinks, Cocktails

Cuisine

North American