Gingerbread Cookie Recipe
No Cookie Cutters Required For This Gingerbread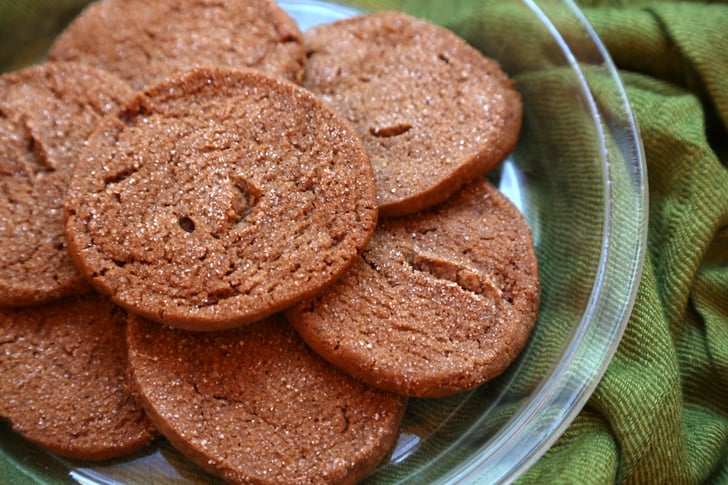 A recipe to have on hand all Winter season is for chewy gingerbread cookies. Unlike the crispy counterparts that are typically rolled, cut out in festive shapes, and decorated with royal icing, this ultramoist, molasses-rich gingerbread cookie is slice-and-bake. There's no need to be a Betty Crocker decorator, because this convenient, quick method just requires you to engage your basic log-forming skills (channel your inner kindergartener in art class).
OK, here's the hard part. The cookie dough log has to be refrigerated to moisten up and firm up before being cut. Distract yourself by eating peppermint treats for the next two hours.
The molasses makes the dough salty, so to offset that (and to add a nice crunchiness), dip one side of the cookies in a bowl of granulated sugar.
The cookies will spread as they bake, so be sure to keep them spaced out. Once the cookies have emerged from the oven, serve them with milk, eggnog, or even turn them into an ice cream sandwich with vanilla or eggnog ice cream.
Read on for the recipe.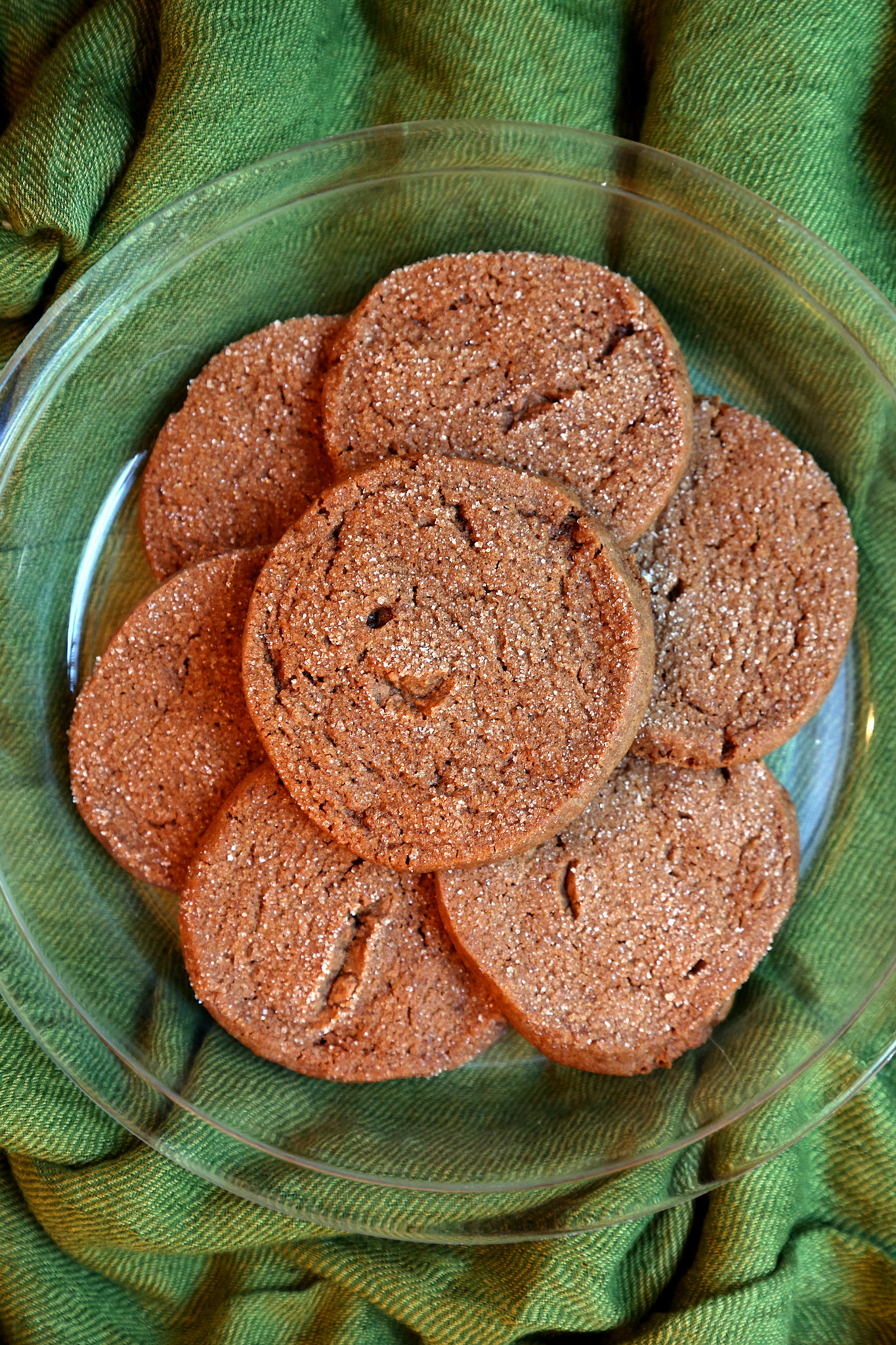 Ingredients
3 cups plus 2 tablespoons all-purpose flour
2 tablespoons unsweetened Dutch-process cocoa powder
2 1/2 teaspoons ground ginger
2 teaspoons ground cinnamon
1/2 teaspoon ground cloves
1/4 teaspoon ground nutmeg
1 cup (2 sticks) unsalted butter, softened
1 cup packed dark brown sugar
2 tablespoons ginger, fresh, peeled, and finely grated
1/2 cup unsulfured molasses
2 tablespoons baking soda, dissolved in 1 tablespoon boiling water
1/3 cup granulated sugar
Directions
In a medium bowl, sift together flour, cocoa powder, and spices.
In the bowl of an electric mixer fitted with the paddle attachment, beat butter, brown sugar, and grated ginger on medium speed until fluffy. Beat in molasses. Beat in flour mixture in batches, alternating with the baking soda mixture.
Shape dough into a log, and wrap in wax paper. Refrigerate until firm, about 2 hours (or wrap in plastic and refrigerate overnight).
Preheat oven to 325ºF. Line two baking sheets with parchment paper or nonstick silicone baking sheets, like Silpat. Slice dough into 1/4-inch slices. Dip one side of cookie in granulated sugar. Place, sugar-side exposed, onto the baking sheets, spacing each cookie 2 inches apart. Bake until surfaces crack slightly, 10 to 12 minutes. Let cool on sheets for 5 minutes, then transfer cookies to wire racks to cool completely. Store cookies in an airtight container for up to 3 days.
Information
Category

Desserts, Cookies

Cuisine

North American

Yield

30 cookies

Total Time

2 hours, 29 minutes, 59 seconds