Goldfish Puffs Review
Find Out If We're Hooked on the Latest Goldfish Snack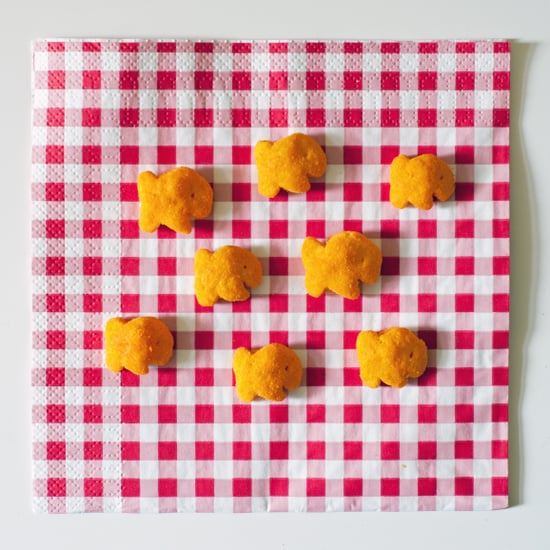 This past year has brought many new products to the Pepperidge Farms line: obsession-worthy Blueberry Swirl Bread, a variety of cake-inspired cookies, and even Goldfish Mac & Cheese, some with greater success than others. The latest in the brand's lineup got our attention as soon as we opened the delivery box: Goldfish Puffs ($3 for a 7-ounce bag), baked, corn-based (gluten-free!) puffs in flavors like Cheddar Bacon, Mega Cheese, and Buffalo Wing. The question is, how will these puffy snacks fare in an already saturated snack category? Keep reading to find out if they're worth a taste.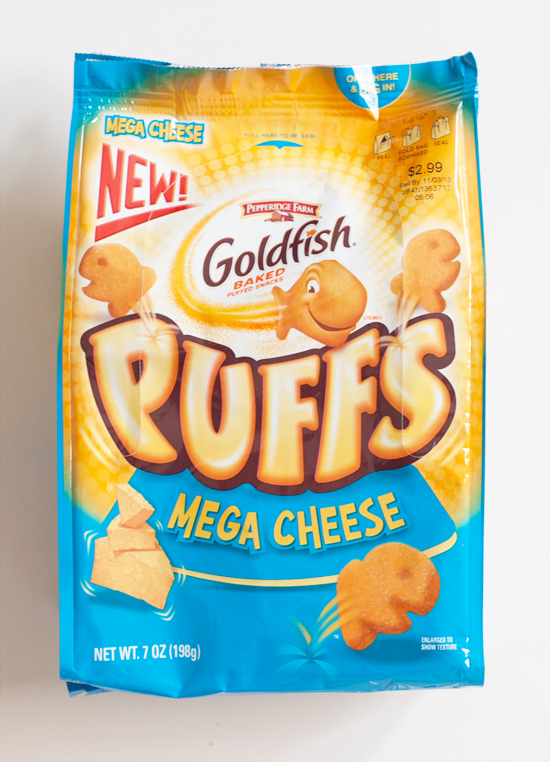 Goldfish Puffs Mega Cheese
With a name like Goldfish Puffs Mega Cheese, it'd be disappointing if these were anything less than boldly flavored and sharp; thankfully, a generous coating of cheese powder made that a nonissue. While a few tasters found the cheese flavor a bit further from nature than they'd prefer, most would buy a bag, and enjoyed snacking on these salty, crunchy snacks.
Keep reading to see what we thought of the two other flavors.
Goldfish Puffs Buffalo Wing
Our favorite of the trio, Goldfish Puffs Buffalo Wing pack an addictive tangy-spicy punch that near-perfectly captures buffalo wing sauce's essence. One taster even likened them to eating "fried corn bread with hot sauce," a major win in our book. A few minor gripes: some felt they were a hair too salty and tangy, but overall, we were rather smitten with this snack and had to restrain ourselves from polishing off more than our fair share.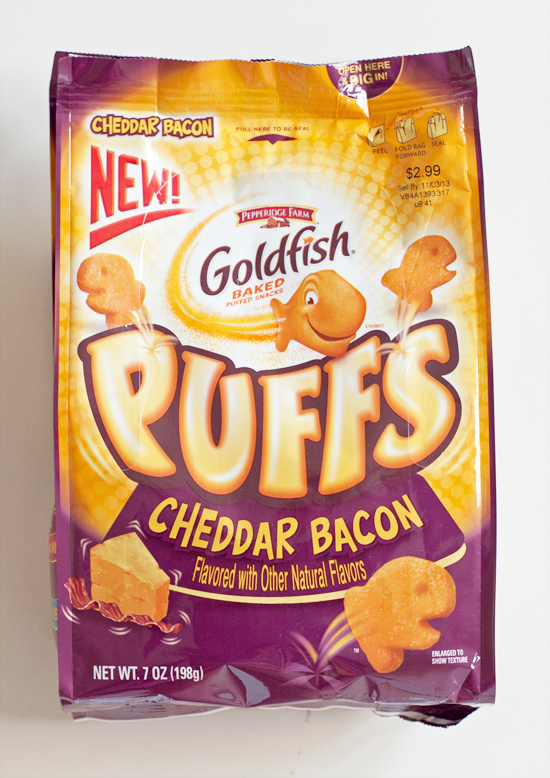 Goldfish Puffs Cheddar Bacon
Cheddar and bacon seem like a match made in heaven — and can be — but despite our usual enthusiasm for this combination, it didn't translate quite right into cheese-puff form. More smoky than anything, these snacks fell flat on the cheese front (near nonexistent) and didn't taste particularly meaty, either, though perhaps that's a good thing. They weren't offensive by any means, and we'll probably finish our bag, but likely won't purchase a second.