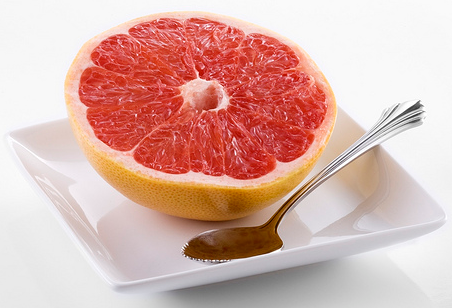 Florida grapefruit and 100 percent grapefruit juice can provide head-to-toe health and wellness benefits to help you feel your best. Did you know that pink grapefruit juice provides more nutrients per calorie than many other commonly consumed 100 percent fruit juices?
If you aren't convinced yet, just check out some of these sweet Florida grapefruit facts!
Both one half of a Florida grapefruit and 8 ounces of grapefruit juice contain antioxidant vitamin C, as well as phytochemicals that may help neutralize free radicals. Free radicals can cause cell damage, which can lead to the development of infection, certain chronic diseases including cancer and heart disease, and even the appearance of aging.
The invigorating taste of Florida grapefruit helps provide your body a natural boost of energy while delivering essential nutrients like vitamin C and vitamin A (in pink and red varieties).
Grapefruit juice is fat-free and has fewer calories than most commonly consumed 100 percent fruit juices. Half of a Florida grapefruit is fat-free and contains 60 calories. If you're striving to achieve a healthy weight, these Florida gems are a great addition to a healthy diet.

For additional information about the nutrition benefits of Florida grapefruit, visit www.GoFloridaGrapefruit.com.