Gravlax Recipe
Curing Gravlax at Home Is Easier Than You Think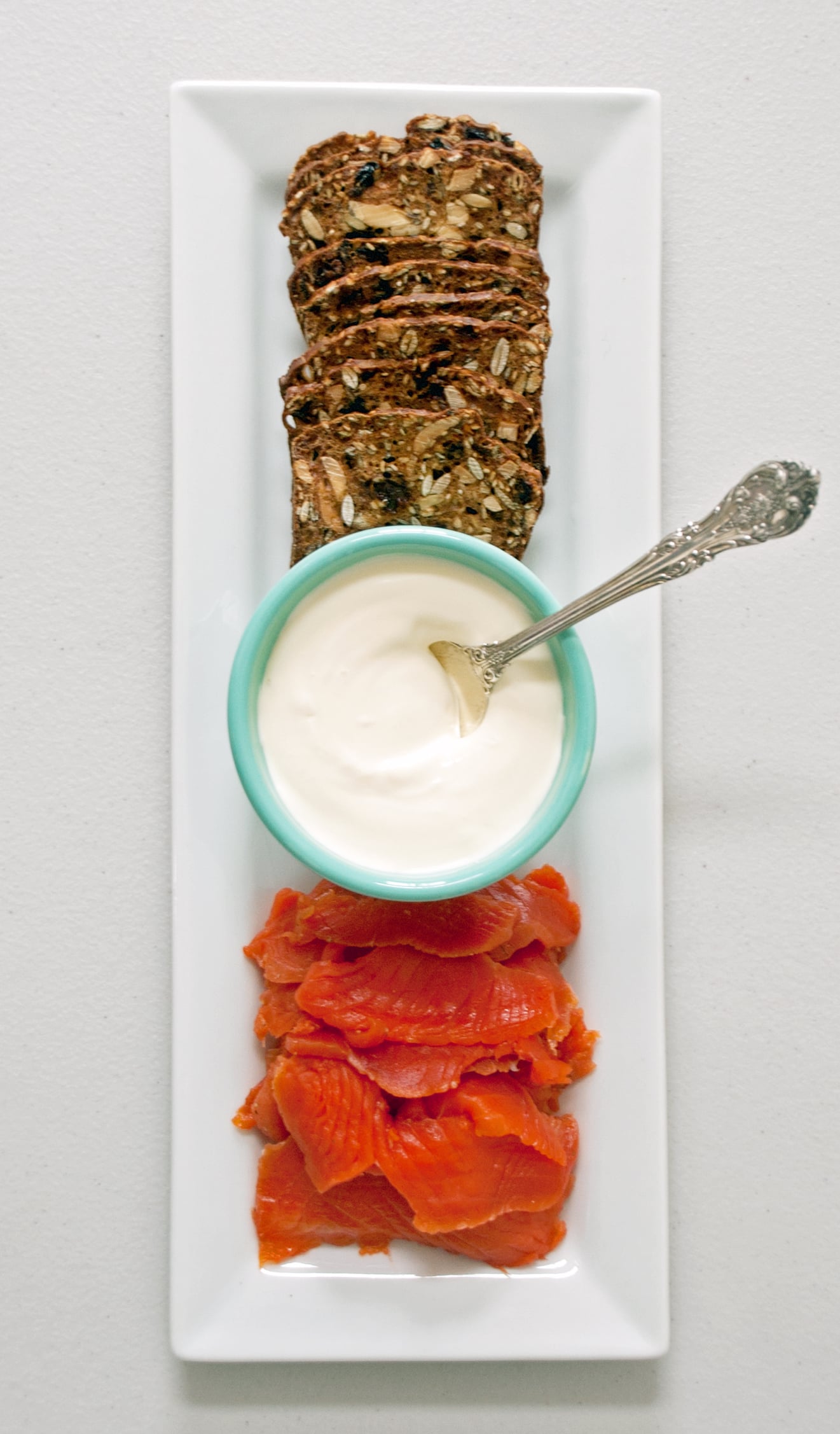 Home-curing gravlax, while perhaps not on par with dry-aging steaks at home or transforming a slab of pork belly into bacon, might still seem like a culinary experiment best left to the experts, but that's not the case. Minimal effort and time are required — the salmon cures for a mere three days — to yield results far superior to the majority of store-bought options. This is largely because you, not the producer, are in control of the quality of fish you select, as well as the choice of flavoring agents. And at a third of the price, home-cured gravlax is far more economical than store-bought, even when using top-quality ingredients.
Seek out the freshest salmon you can acquire: the flavor of the fish intensifies as moisture is lost in the curing process. Instructions here are for gravlax with a classic dill and anise flavor profile, but feel free to experiment with other spices and herbs; just keep the ratio of sugar, salt, and fish consistent.
Notes
If you like your gravlax with a particularly prominent dill flavor, purchase a second bunch the day you plan to serve it and chop a handful for garnish.
Ingredients
1 pound salmon, center cut
1 large bunch dill, divided
1/4 cup kosher salt
1/4 cup granulated sugar
Zest of 1 lemon
1 tablespoon freshly cracked white pepper
3/4 teaspoon fennel seed, crushed
Directions
Carefully remove and discard any pin bones in the salmon with a pair of tweezers.
Coarsely chop 1/4 cup of the dill fronds. Mix together the chopped dill, salt, sugar, lemon zest, pepper, and fennel. Spread half of the curing mixture in a nonreactive eight-by-eight-inch square pan or pie plate. Place the salmon skin side down in the dish and sprinkle with the remaining curing mixture. Place dill sprigs on top and cover the dish loosely with plastic wrap. Place a second dish of the same size or smaller on top of the salmon and fill with weights, such as canned goods or pie weights.
Refrigerate for two to three days, or until the flesh feels firmer, flipping the salmon at least every 12 hours, and basting with the liquid that collects in the bottom of the dish.
When ready to slice, remove the salmon, rinse it off, and pat it dry. Slice on a bias as thinly as possible. Sprinkle with a handful of freshly chopped dill, if using, and serve.
Makes one pound gravlax.
Information
Category

Fish, Breakfast/Brunch

Cuisine

North American