Greek Salad Two Ways — Beginner and Expert A Greek salad is a dish every home cook should master: In Summer the hearty dish is a meal of its own! While a Greek salad traditionally has certain key ingredients, such as tomato, feta cheese, olives, and onions, the term can be used liberally, and you can experiment by adding Mediterranean elements like cucumbers, spinach, shrimp, lamb, etc.
To get you started, I've found two recipes. The first is perfect for someone who has limited time or patience in the kitchen; it simply requires chopping and tossing. The second salad toys with texture, employing gelatin to whip the feta into an airy mousse. Get both recipes when you
.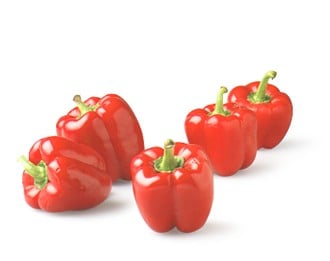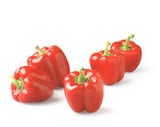 Ingredients
2 large tomatoes, chopped
3/4 cup chopped cucumber
1/2 cup chopped green pepper
1/2 cup chopped sweet red pepper
1/2 cup crumbled feta or blue cheese
1/4 cup thinly sliced green onions
1/4 cup sliced ripe olives
1/2 cup Italian salad dressing
1/8 teaspoon dried oregano
Leaf lettuce, optional
Directions
In a bowl, combine the first seven ingredients.
Just before serving, add salad dressing and oregano; toss to coat.
Serve in a lettuce-lined bowl if desired.
Serves 6.
Information
Category

Cheese, Salads

Cuisine

Greek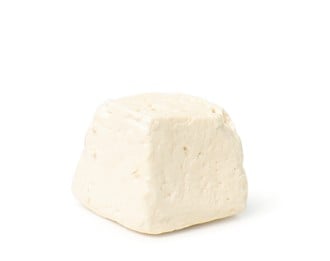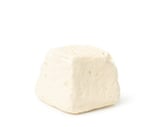 Ingredients
6 ounces Greek feta cheese, crumbled (1 1/2 cups)
1/2 cup heavy cream
3/4 teaspoon unflavored gelatin softened in 1 1/2 tablespoons of water
Freshly ground white pepper
2 1/2 pounds mixed heirloom tomatoes, sliced, quartered or halved
Fleur de sel and coarsely ground black pepper
1/4 cup extra-virgin olive oil
16 pitted kalamata olives, halved
1/4 cup thinly sliced red onion
1 tablespoon chopped fresh oregano
Directions
In a small skillet, combine the feta and cream and simmer over moderate heat until the feta is slightly melted, about 1 minute. Stir in the softened gelatin and transfer to a blender. Puree until fairly smooth. Season with white pepper. Scrape the mixture into a shallow bowl and refrigerate until set, about 30 minutes.
Bring the feta mousse back to room temperature, about 20 minutes.
Whisk the mousse until loosened. Spread the mousse in the center of each plate. Top with the tomatoes, lightly seasoning each layer with fleur de sel and black pepper.
Drizzle with the olive oil, garnish with the olives, red onion and oregano and serve.
Serves 4.
Information
Category

Cheese, Salads

Cuisine

Greek