Green Bean Casserole Two Ways — Beginner and Expert I mentioned last week that I've noticed casseroles making a comeback. What better time to bring them back than during the holidays? If you've got a lot to plan this Thanksgiving, stick with a no-muss, no-fuss recipe that'll be ready in around half an hour. If you're feeling a bit more ambitious, however, we've got just the expert green bean casserole for you, complete with homemade fried leek chips on top. To scope out both recipes,
.
Beginner Green Bean Casserole
Ingredients
1 can (10 3/4 oz.) Campbell's Condensed Cream of Mushroom Soup (Regular, 98% Fat Free or 25% Less Sodium)
1/2 cup milk
1 tsp. soy sauce
Dash ground black pepper
4 cups cooked cut green beans
1 1/3 cups French's® French Fried Onions
Directions
Mix soup, milk, soy, black pepper, beans and 2/3 cup onions in 1 1/2-qt. casserole.
Bake at 350°F for 25 min. or until hot.
Stir. Sprinkle with remaining onions. Bake 5 min.
Serves 6.
Nutritional info using Campbell's Condensed Cream of Mushroom Soup: Calories 161, Total Fat 9g, Saturated Fat 3g, Cholesterol 4mg, Sodium 529mg, Total Carbohydrate 17g, Dietary Fiber 3g, Protein 3g, Vitamin A 12%DV, Vitamin C 14%DV, Calcium 6%DV, Iron 3%DV
Information
Category

Other, Main Dishes

Cuisine

North American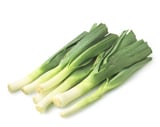 Ingredients
6 tablespoons butter
2 shallots, finely chopped (about 3 tablespoons)
8 ounces portobello mushrooms, sliced
8 ounces white mushrooms, sliced
2 sprigs fresh thyme
1 tablespoon chopped fresh sage leaves, or 1 teaspoon dried sage
3 tablespoons all-purpose flour
3/4 cup sherry
3/4 cup heavy cream
2 pounds fresh green beans, trimmed
Frizzled leeks:
Vegetable oil, for deep frying
1 leek
Superfine flour, for dredging (recommended: Wondra Flour)
Salt and freshly ground black pepper
Directions
Make sauce: Melt 4 tablespoons butter in a large skillet over medium heat. Add the shallots and saute until translucent, about 3 minutes.
Add the mushrooms, thyme and sage and saute until most of the liquid has evaporated, about 10 minutes.
Stir in the flour and cook 5 more minutes.
Next add the sherry and stir until thickened.
Add the cream and simmer an additional 5 minutes. Set sauce aside. (Recipe can be made to this point up to 2 days before, refrigerated.)
Make frizzled leeks: Heat a couple inches of oil to 350 degrees F in a large, heavy pot. To check the oil temperature, drop a bread cube into it. If the cube browns within 30 seconds the oil is hot enough. Trim leek, slice in half lengthwise, and wash well under running water. Cut the root end off the leek and then cut each half lengthwise into long, thin strips. Season flour with salt and pepper. Dredge leek strips in flour. Fry leeks for 1 to 2 minutes, or until crisp and golden. Drain on paper towels.
Melt the remaining butter in a large skillet over high heat. Add the beans, toss to coat with the butter and saute until bright green, about 7 minutes. They'll still be crispy. Season with salt and pepper and place on a platter.
Bring the sauce to a simmer and spoon over the beans. Top with the frizzled leeks.
Serves 8 to 10.
Information
Category

Other, Main Dishes

Cuisine

North American