Green Cabbage Recipes
In Season: Green Cabbage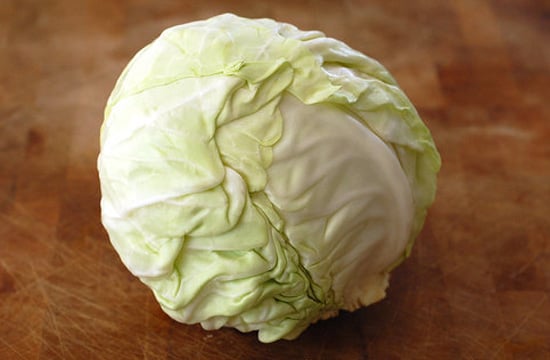 Green cabbage is one of those vegetables in the grocery store that tends to get looked over. It's a humble, cold-weather ingredient that doesn't scream out for attention. It may not be as fancy as red, napa, or savoy varieties, but see why it really does deserve to be praised when you take a moment to read about green cabbage.
Found in dishes all over the world, cabbage is actually derived from the mustard plant. The spherical, leafy head of the plant is the only part that is normally eaten, and it is an inexpensive source of fiber and important vitamins. The best part is that it's an incredibly versatile ingredient that can handle all kinds of cooking and flavors, from salads to stuffing to stir fries. Eaten raw, green cabbage is crisp and even a little bit spicy at times, but cooking brings out the sweetness of the vegetable.
Choose heads that are compact with shiny leaves and store in your refrigerator. Try to avoid buying preshredded cabbage, because once it's cut, cabbage begins to lose much of its vitamin C content and dries out.
Here are some ways to enjoy cabbage that will leave you its biggest fan.
What do you think about cabbage? Do you have any recipes that highlight it?