Grilled Cheese Ideas
6 Grilled Cheese Stars That Aren't Cheddar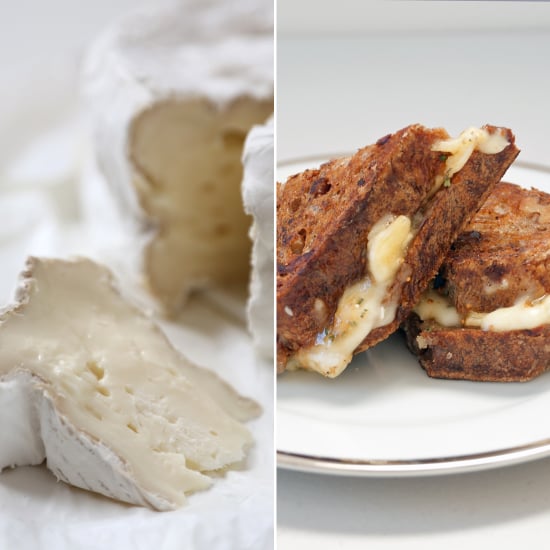 While we'll happily dig into an ooey-gooey grilled cheese starring sharp cheddar or American cheese — bonus points for homemade — there's something to be said for exploring the cheese counter's other enticing options. Most aged cheeses are worth experimenting with — fresh or brined cheeses like chèvre or feta typically don't melt properly — here are some of our favorites; let us know in the comments if we left your favorite off!
Fontina: This mild, buttery Italian cheese is practically made to be melted; try it with pancetta, basil, and peaches (or strawberries, while we wait on stone-fruit season) for a salty-sweet treat.
Brie: Creamy, earthy brie; camembert; and other bloomy rind cheeses like Vermont Farmstead's Lillé lend richness, velvety texture, and a mild mushroom-like funk and are particularly perfect when paired with sweet-leaning elements like blackberry jam or fig preserves.
Raclette: If you love the classic Swiss communal dish based on (and named for) the funky alpine cheese, then consider nestling a hefty handful between bread. Score bonus points by adding chopped cornichon to the mix or using potato bread as a nod to raclette's classic accoutrement.
Keep reading for three other excellent options.
Aged goat cheese: Most goat cheeses have a lower fat content than their cow counterparts, making them slightly less gooey, but are still worth trying for their twangy, barnyard-inflected flavors. Our current obsession: Humbolt fog paired with prosciutto on lightly sweet cinnamon-raisin bread.
Manchego: Take this tangy, slightly sweet cheese plate star and pair it with its traditional accompaniments (Serrano ham and quince paste) for an unexpected sandwich that hits sweet, salty, tangy, and rich notes.
Gruyère: Try salty, cave-aged gruyère with a drizzle of honey and a pinch of truffle salt for a decidedly luxe option, or as the filling for the best darn soup garnish we've had to date: grilled cheese croutons (with tomato soup, natch).
Photos: Anna Monette Roberts, Nicole Perry