Grilled Cheese Sides and Dips
Dips and Sides That'll Guarantee Great Grilled Cheese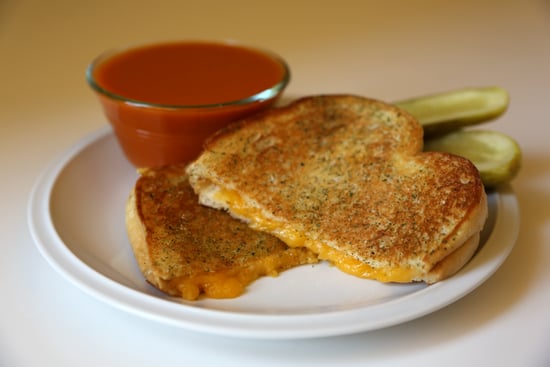 A great grilled cheese stands alone, but sometimes a side dish adds even more by offering an acidic contrast to the creamy cheese. When you're wondering what to possibly serve, experiment with these dips and side dishes.
Soup: Try pairing your toastie with tomato, black bean, pureed lentil, or other creamy soups.
Salad dressing: Balsamic vinaigrette, dijon vinaigrette, or ranch salad dressings can complement melted cheese and bread.
Sauces: When making a grilled sandwich out of Italian breads and cheeses, serve it alongside marinara sauce for a pizza-like rendition.
Condiments: Condiments like ketchup and mustard never hurt. A grilled cheese, after all, is still a sandwich!
Pickled vegetables: Cheese is heavy, but pickles will help cut through the grease. There's always the classic cucumber pickle, coleslaw, pickled jalapeños, or even kimchi.
Chutney or jam: Sometimes a grilled cheese calls for something a little sweet like a mango chutney or a fig jam.