Grilled Corn With Cilantro Butter
Perk Up Your Ears With Cilantro-Lime Corn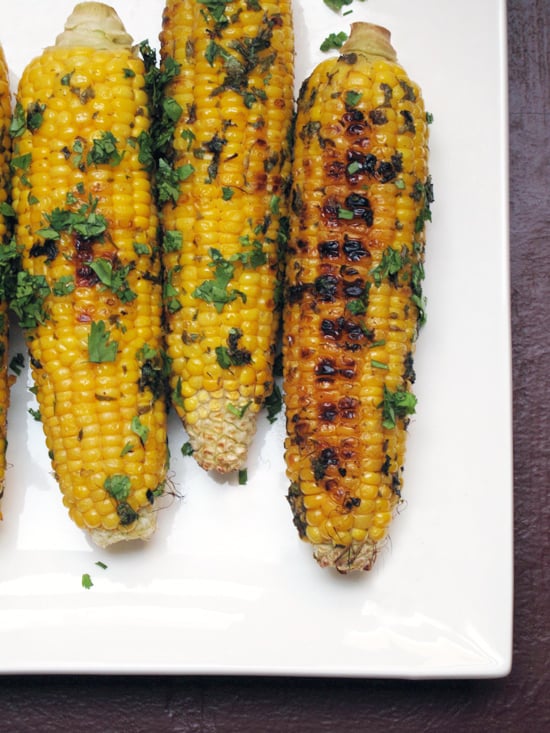 I salivate at the thought of gnawing tender corn kernels, bursting with sweet juice, right off of a grilled corn cob. I also love cilantro (it must be genetic) so much that I'll eat a sprig of it just to perk up my palate. So when Sara showed off her recipe for chili-lime corn, I swooned.
Inspired, I went to the store, picked up a few plump ears of yellow corn, and got the Weber sizzling. Like Sara, I wanted a cob topping that would both play up the sweetness of the corn and counterbalance it with a bright cilantro flavor. But unlike her, I wanted to make cilantro sing as a the star of the condiment. To do this, I majorly upped the herb ante and cut out the chili powder. The result? A topping that's pure cilantro — a perfect, herbaceous match for yellow or white corn.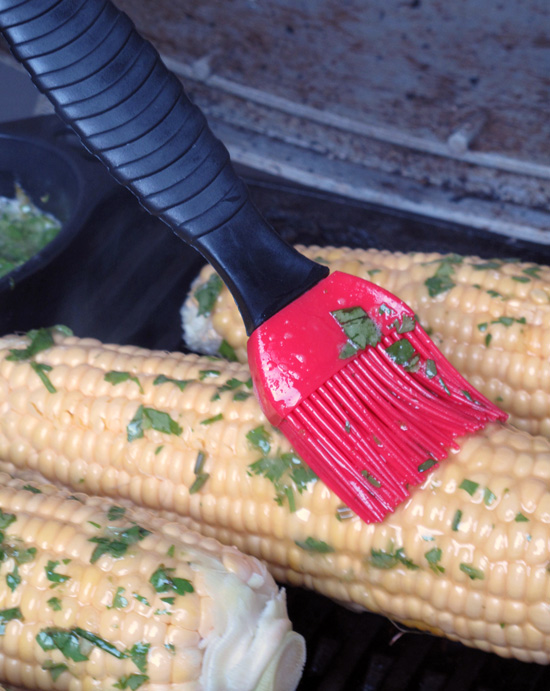 Cilantro-Lovers' Corn
From Susannah Chen, POPSUGAR Food
Notes
This cilantro-heavy corn is inspired by a recipe that fellow POPSUGAR Food editor Sara Yoo created for chili-lime corn. For extra fun, put the compound butter mixture in a heatsafe container such as a mini-cast iron pot, then throw it directly on the grill to melt. Then you can brush it directly onto the corn while you're grilling.
Ingredients
3 tablespoons salted butter, at room temperature
1/3 cup plus 3 tablespoons cilantro, finely chopped and divided
1 tablespoon lime zest
Juice of 1/2 lime
6 ears yellow or white corn, husks and silk removed
Directions
Preheat a grill on medium-high. In a small bowl, combine butter, 1/3 cup cilantro, lime zest, and lime juice, mixing until well combined. Using a basting brush, apply the mixture evenly across all ears of corn.
Place corn on the grill and turn heat down to medium, rotating until all sides are evenly charred (about 2-3 minutes per side).
Arrange corn on a platter, then garnish with remaining cilantro.
Information
Category

Side Dishes

Cuisine

North American

Yield

Serves 6