Grilled Corn Recipe With Chile Lime Butter
Grilled Chile Lime Corn So Good, You Won't Believe Your Ears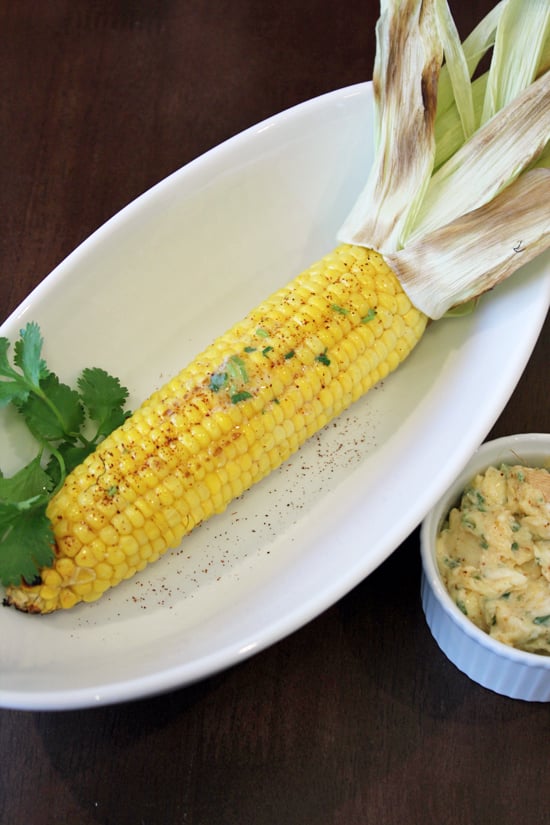 A Summer backyard barbecue isn't complete without sweet ears of corn, so why is that key element often the most lackluster on the plate? This season, we're grilling up succulent, juicy ears that pack as much flavor as the rest of the cookout spread. We've taken a stab at a famous Mexican street food delicacy, and today we return south of the border for more corny inspiration.
This recipe relies on an old corn favorite — butter and salt — but gets its punch from a squirt of lime, a dash of chili powder, and a spray of cilantro. The grilling technique, inspired by Rick Bayless, uses the husks to trap in all that juicy goodness during the first cooking stage, but then you peel back that protective jacket to soak in the flavors of the grill. What results is a blend of sweet, tangy, spicy, salty, and herbaceous profiles that you'll want to gnaw right down to the cob.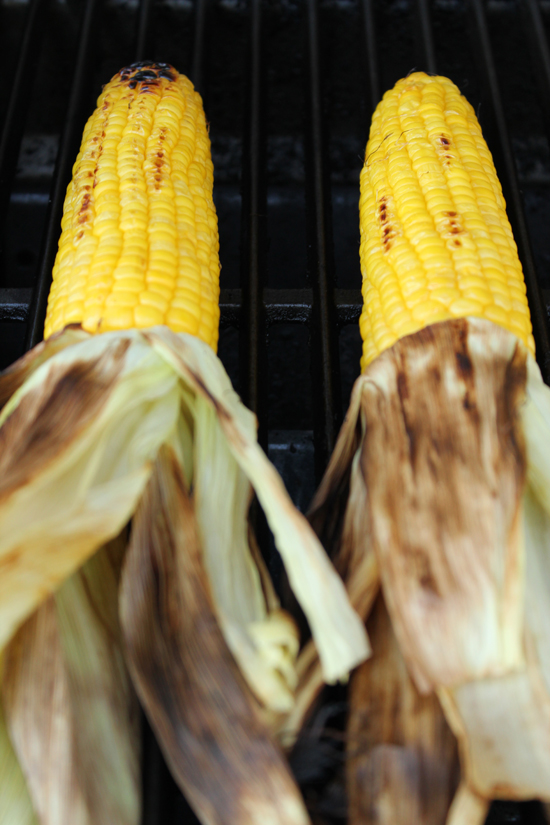 Ready to bone up on your corn grilling repertoire? For the recipe, keep reading.
Grilled Corn With Chile Lime Butter
From Sara Yoo, POPSUGAR Food
Notes
I've tried to provide directional measurements for the add-ins, but my best advice is to trust your palate. Want more heat? Crank up the chili quotient. Not a fan of cilantro? Tone it down or leave it out altogether. The point is to highlight but not hide the sweetness of the corn which should still take center stage.
Ingredients
6 ears fresh sweet corn, in their husks
1 stick unsalted butter, at room temperature
1 tablespoon freshly squeezed lime juice
1 teaspoon hot chili powder, or more to taste
1 tablespoon chopped cilantro
1/2 teaspoon coarse salt
Directions
About an hour before cooking, submerge the ears of corn in a deep bowl filled with cold water. Bring a charcoal or gas grill to medium-high heat.
Lay the corn on the grill and roast for 15 to 20 minutes, turning frequently, until the outer leaves are blackened. Remove from the heat, let cool, then remove the husks and silk.
In a small bowl, mix together the butter, lime juice, chili powder, cilantro, and salt until thoroughly combined. Set aside.
About 10 minutes before serving, return the husked corn to the grill and turn frequently until nicely browned. (If you hear the kernels begin to pop, the corn is ready!) Serve right away, passing the butter mixture along with extra powdered chiles and cilantro.
Information
Category

Vegetables, Side Dishes

Cuisine

Mexican

Yield

Serves 6