Grilled Macaroni and Cheese Sandwich Recipe
How to Make a Grilled Mac and Cheese Sandwich
Grilled cheese sandwiches are so hot right now! There are cookbooks devoted to them, contests that feature them, and food trucks that drive around making them. There are also restaurants that have entire grilled cheese menus!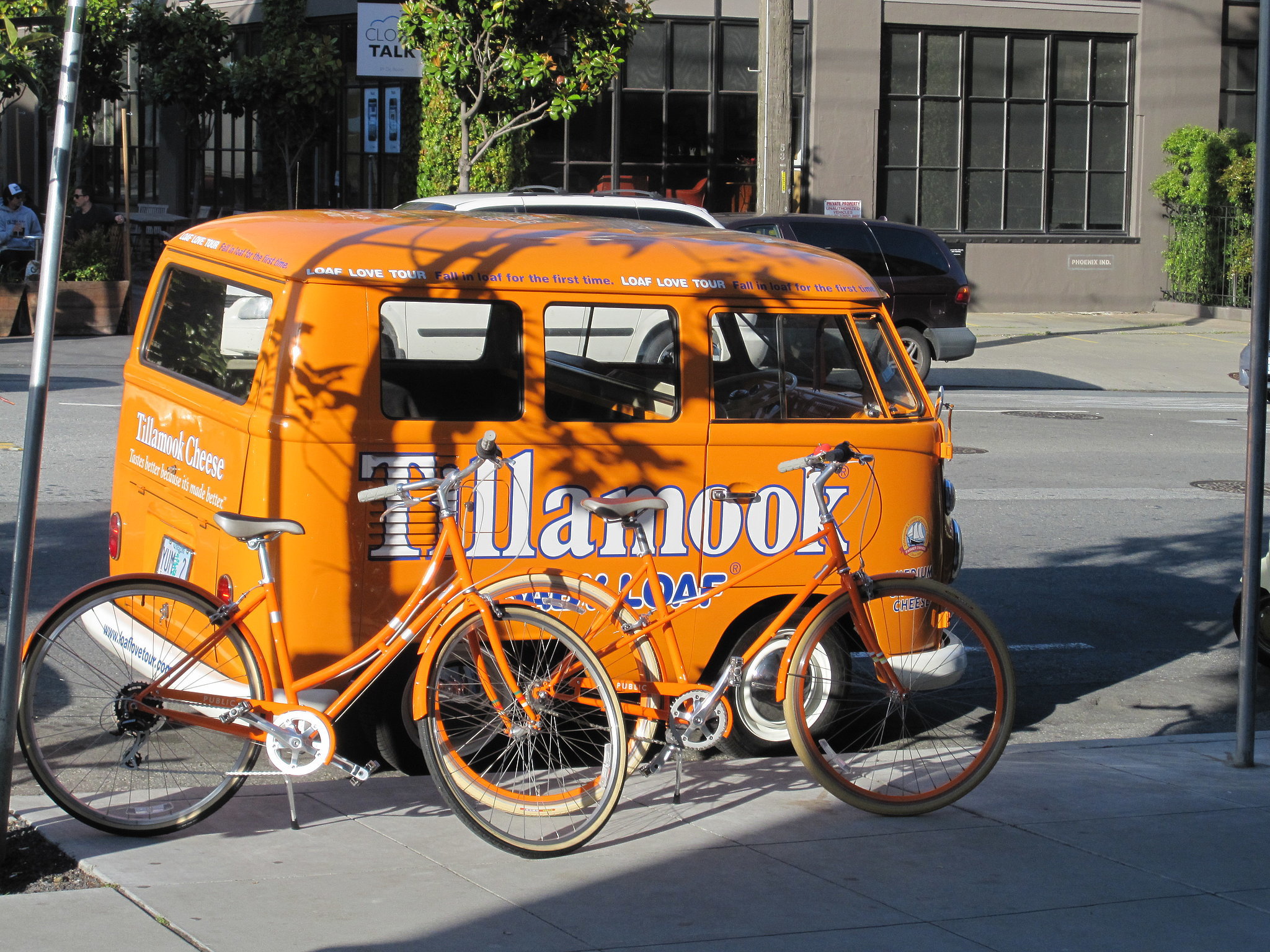 Last night I went to San Francisco's first grilled cheese eatery, The America Grilled Cheese Kitchen, for a demonstration hosted by Tillamook cheese. The event was a promotion of the Loaf Love Tour, a bus that is traveling the country "bringing tasty cheese to the people." After sampling some of the restaurant's most sought-after creations, chef Heidi Gibson taught the small crowd how to make a grilled macaroni and cheese sandwich.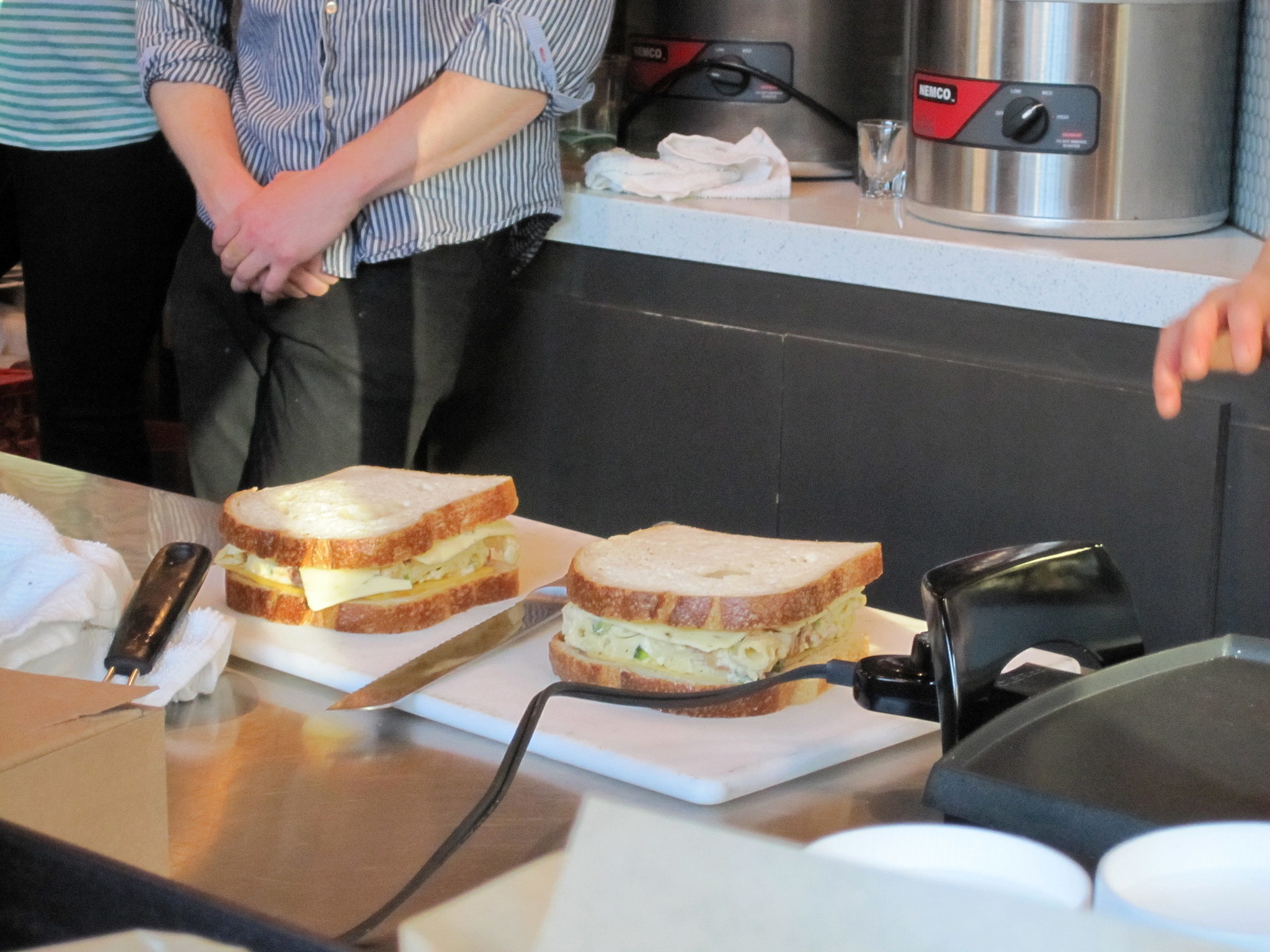 Although a macaroni-and-cheese-filled grilled cheese sandwich may seem like a scary gluttonous mashup, this type of sandwich, which was made popular by the Grilled Cheese Truck in Los Angeles, is actually super tasty. Everyone loves it when the top of macaroni and cheese is covered in buttered toasted breadcrumbs, and basically, the sandwich tastes like that part of mac and cheese.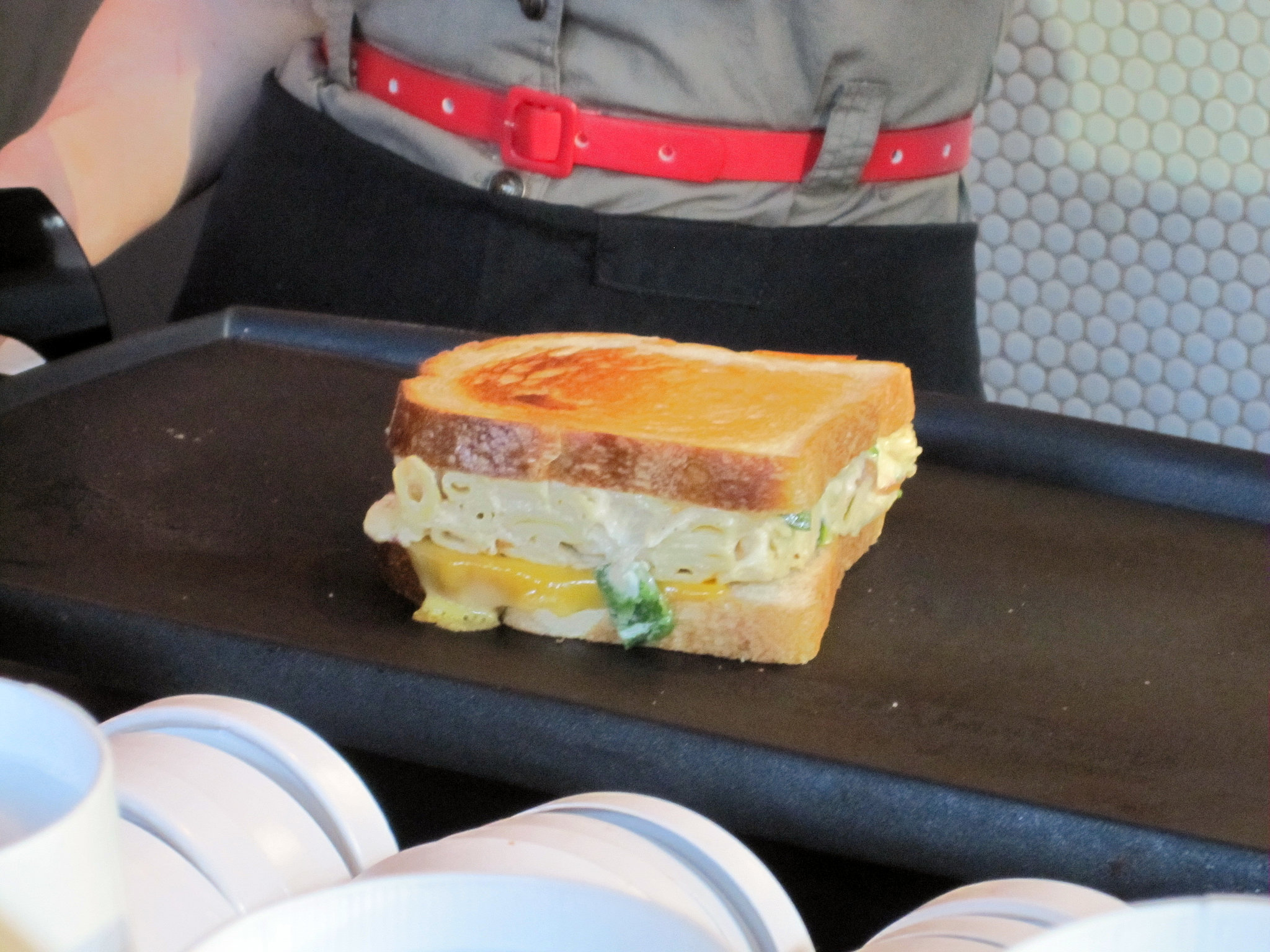 Here's how Gibson suggests you make the sandwich at home:
Start by making your favorite macaroni and cheese recipe. Don't be afraid to get creative. Gibson's version changes regularly; the American makes use of leftover cheese pieces and bacon scraps.
Once you've made the macaroni and cheese, spread it in an even layer on a cookie sheet that has been sprayed with cooking spray. Let cool.
Once the macaroni and cheese is cold, slice it into squares that are roughly 1/2-inch smaller than the bread you plan on using for the grilled cheese.
Preheat the oven to 500°F and place a cast-iron skillet (or other oven-proof pan) inside.
To assemble the sandwich, butter one side of two slices of bread with salted butter. Gibson likes salted butter because it makes the sandwich have a nice salty crust.
Place the bread, buttered side down on a work surface and top one piece with a slice of cheese, the macaroni and cheese square, and another slice of cheese. The cheese slices act as glue for the sandwich, ensuring that the macaroni and cheese doesn't fall out. Cover the second piece of cheese with the remaining slice of bread, butter side out.
Remove the skillet (or pan) from the oven and place the sandwich inside.
Bake in the oven for 1-2 minutes, until the cheese is completely melted, the bread is toasted, and the macaroni and cheese is hot. Slice into triangles and enjoy immediately.
Have you tried a grilled macaroni and cheese sandwich? What did you think?